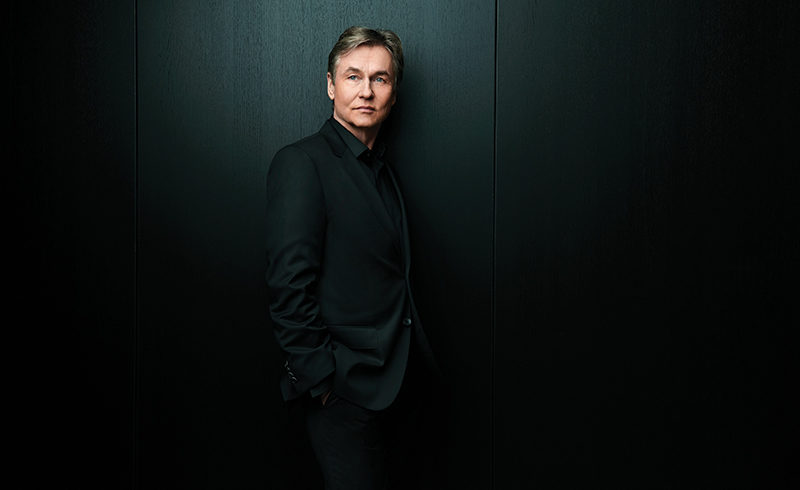 Berlin Philharmonic Orchestra appoints Esa-Pekka Salonen as Composer-in-Residence
The Finnish conductor and composer will take on the role for the 2022/23 season.

As the current musical director of the San Francisco Symphony OrchestraEsa-Pekka Salonen is the laureate conductor of London Philharmonia Orchestraafter serving as Principal Conductor and Artistic Advisor from 2008 to 2021. He was also Music Director of the Los Angeles Philharmonic where he served from 1992 to 2009, and the Swedish Radio Symphony Orchestra.
He is currently in the Multiverse Esa-Pekka Salonen, a two-season residency as composer and conductor of the Elbphilharmonie Hamburg. As a member of LA faculty Colburn Schoolhe runs the Negaunee Pre-Professional Conducting Program.
He is the co-founder of the annual Baltic Sea Festival and in 2020 received an honorary KBE from Her Majesty Queen Elizabeth II for his services to music and UK-Finland relations.
At the Berlin Philharmonic, concerts will include a wide range of Salonen's music inspired by Dada Karawaneto his last bedroom Saltat Sobriusand the German premiere of the organ concerto.
As a composer, he has a vast catalog of compositions written for a multitude of soloists and types of ensembles. In the next season, his works will be performed by the Finnish Radio Symphony Orchestra, Australian Ballet, Music 21, Seattle Symphony Orchestra, Helsinki Philharmonic Orchestra, among others.
"I write music that touches something inside me," Salonen said, in the Berlin Philharmonic Orchestra's announcement. "Initially, I also see myself as a receiver, as a listener. When I write a song, I play it first in my head. If the listener in me thinks it's good and interesting, exciting or moving, so I write it. If I like it myself, chances are that others, perhaps many, will like it too.
"I want music – and especially my music – to be part of society," he continued. "What I can't stand are people who take themselves too seriously. There always has to be room for irony and laughter, otherwise life would be unbearable.