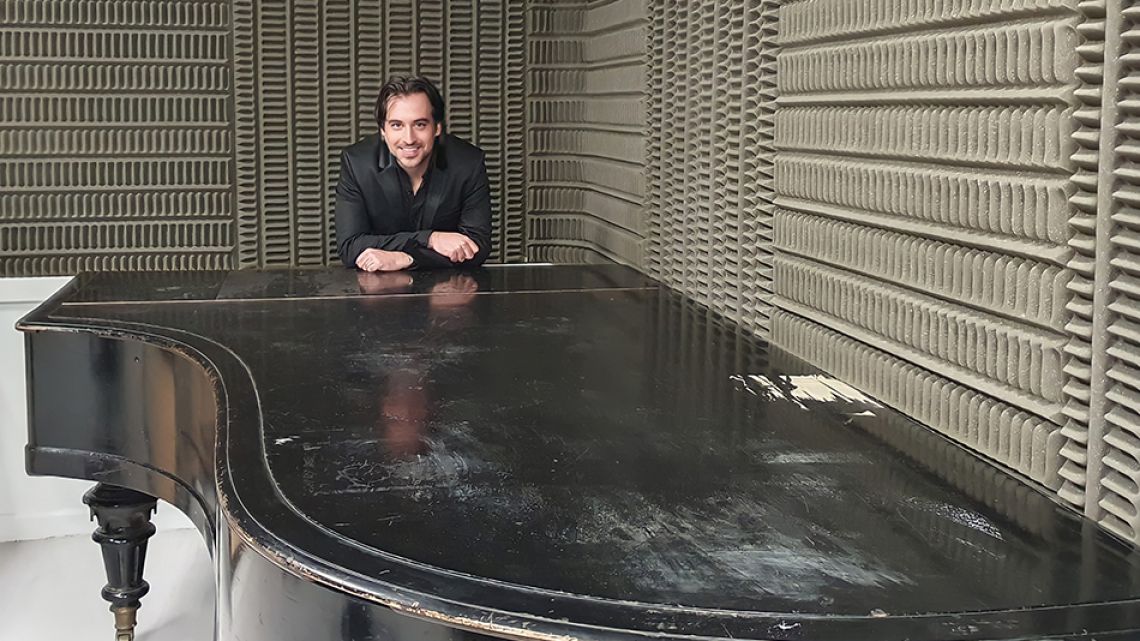 Buenos Aires Weather | Argentinian composer recognized worldwide
Argentinian composer, Rod Schejtman, has been announced as a finalist in the WorldVision Composers competition, making him one of the top three classical music writers today, and a contender for the top prize. After a year of demanding competition, the creation of three original works, demanding auditions before an international jury and three stages of public voting.
The Worldvision Composers Contest, a Vienna-based international music competition designed to support classical composers, opened on June 1, 2021.
The first round of the competition, reserved for professionals, began in September, after which the 88 best composers were shortlisted.
This was followed by three more cycles: regional, national and global. Participants from 32 countries competed to be named the best in the world.
For each round, the contestants composed original works for large ensembles, including two full-scale symphonies and an elaborate piece of chamber music.
Schejtman's award-winning composition, "Luce Nell'Oscurità", a symphony performed by 80 musicians, will be recorded by The Digital Orchestra, an international orchestra created by Russian composer Mikhail Golikov.
"Luce Nell'Oscurità" requires a vast string section of 56 musicians; ten wind players (two oboes, two flutes, two bassoons, two clarinets, a contrabassoon and a piccolo flute); a brass section of ten (four French horns, three trombones, two trumpets and a tuba); symphonic percussion (cymbals, bass drum, timpani); and a harp. It is 14 minutes long and shows influences from Chopin, Rachmaninoff and modern film music.
Mikhail Golikov's Digital Orchestra is the Russian composer's "musical dream", bringing together the best professional musicians in the world. They performed Beethhoven's nine symphonies to celebrate its 250th anniversary. Part of the WorldVision Composers competition prize is to have the winning piece recorded by this prestigious orchestra.
The three finalists will also receive a cash prize of between €3,000 and €10,000. The first prize winner will be granted a recording contract with a major label.
Rod Schejtman's victory was celebrated in Argentina. He was interviewed on Radio Nacional Clásica, on Boris Laures' "Digital Midnight" program, a classic weekly news program. His famous work, "Luce Nell'Oscurità", was broadcast in its entirety throughout the country.
The final phase of the competition will begin on August 15; log in to find out if an Argentinian will be named the best classical composer in the world.
Rod Schejtman's music, selected among the best in the world, can be found on his social networks:
@rodschejtman
https://www.instagram.com/rodschejtman/