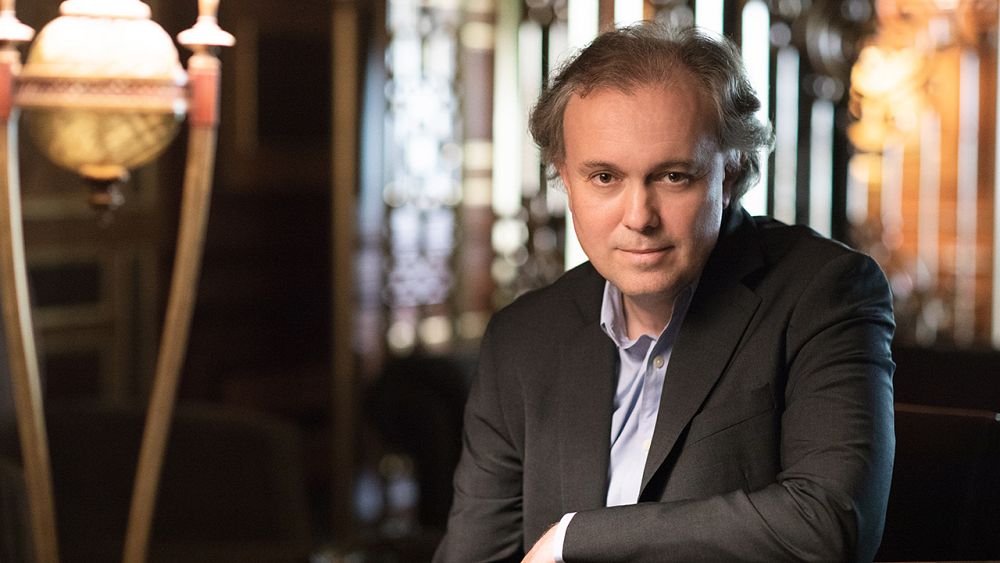 Contemporary composer Alexey Shor takes center stage at the InClassica International Music Festival
contemporary composer Alexei Shor was one of the composers featured in the 2021 InClassica International Music Festivalwith a series of his most beloved pieces performed by renowned soloists and orchestras.
The 10th anniversary edition of InClassica brought the largest classical music festival ever to the Middle East and offered a program full of diverse talent, showcasing the works of composers from around the world.
Hosted in Dubai at two venues, the Dubai Opera and the Coca-Cola Arena, InClassica presented a month-long lineup of classical pieces covering composers past and present.
Originally founded in Malta, InClassica 2021 has been introduced to the Middle East for the first time. It offered Dubai residents the opportunity to revel in great classical performances for one of the first times since the global COVID pandemic caused more than a year of cancellations and live music disruptions.
Leading the creation of this year's festival was composer-in-residence, Alexey Shor. The Ukrainian-born composer began his career in mathematics. But after earning a doctorate, he chose to pursue his love of music instead.
Today he is one of the most prolific contemporary composers and has performed at such prestigious venues as the Wiener Musikverein in Vienna, the Berlin Philharmonic, Carnegie Hall in New York, the Kennedy Center, the Great Hall of Moscow Conservatory and the Mariinsky Theatre.
Shor's back catalog was the focal point of much of InClassica with many of the festival's soloists and conductors providing their interpretations of his works.
Most classical musicians are used to playing the works of long-dead composers like Mozart or Chopin. In the presence of Shor, the festival offered a unique experience for classical musicians to interact directly with the composer of the pieces they performed.
"It's actually quite an interesting experience," said Belgian pianist Denis Kozhukhin, "because most of the time we are dealing with composers who have already left and we don't have the opportunity to ask them questions. In Alexey's case, you can sit next to him and if you want to know something you can ask, which is great.
Despite the music creator's accessibility, many soloists have commented on their admiration for Shor and his approach to contemporary composition.
"He is a melodist, and being a melodist these days is the greatest courage," said pianist and conductor Mikhail Pletnev. After performing a reworked version of Shor's "From My Bookshelf", which he edited himself. "I started to like them all. The more I learned to play this music, the more I felt sympathy for all these images, and I started to like this music," Pletnev added to Shor's catalog.
Compared to minimalist and post-minimalist trends in contemporary classical music, Shor is a unique composer, explained Daniel Lozakovich, a Swedish violinist who performed Shor's "Concerto for Violin and Orchestra." He noted the lyricism of Shor's composition, "which is rare for modern music".
"I'm very happy that there are such people who can write such beautiful music and I'm happy to be able to play it, it inspires me," Lozakovich said.
Asked about his tendency to return to earlier eras of musical language instead of embracing postmodern styles, Shor explained, "I emphasize traditional melody and tonal harmony."
"I look at 18th and 19th century classical music through the eyes of a modern person," he said.
"The most important thing in music is image and energy transfer and that's how it is with Alexey's music," commented Grammy Award-winning violinist Maxim Vengerov. "It's very sunny, very bright, and sometimes it's sad so you have all these feelings and everything is very warm."
As the festival drew to a close, Shor was full of praise for the artists performing his work. "It was an amazing experience overall. Absolutely nothing compares to the feeling I get when I hear these amazing musicians, who I remember seeing on the Carnegie Hall stage so many times as an audience member, play my music," Shor said.
"It's just an amazing rush every time. It really is a pleasure like no other, and I want to thank everyone for giving me this joy. It has been amazing for me.