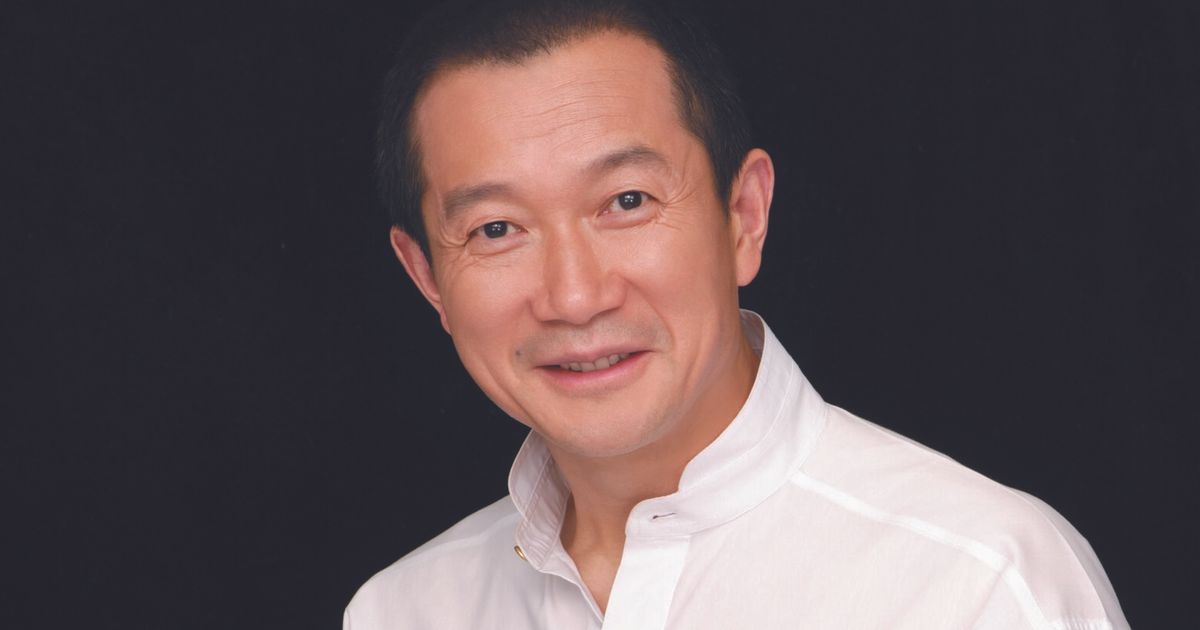 'Crouching Tiger' Composer Tan Dun Gets Seattle Symphony Orchestra Mini-Festival
Located on the edge of the Gobi Desert, just outside the city of Dunhuang in northwest China, is an extensive network of cave temples carved into the cliffs containing the world's largest exhibition of art and d Buddhist artifacts in the world.
Visiting the site left an indelible mark on Tan Dun.
The Mogao Grottoes, as they are called, include 490,000 square feet of murals and thousands of painted sculptures created over a period of more than a millennium, as well as many other examples of religious artwork.
"I had to go back again and again to see them for myself," the internationally acclaimed composer recalled in a recent Zoom chat. "I even went there in secret one night, which was very scary" – but, he adds, allowed him to imagine being present at the time of the Buddha.
Tan's transformative encounter prompted him to dream up "Buddha Passion," a monumental work that crosses borders and uses vivid parables and folk tales inspired by the Mogao Grottoes to convey the Buddha's teaching of compassion. Drawing inspiration from the narrative power he admires in JS Bach's Passion sets, Tan considers the 'Buddha Passion', which he completed in 2018, among his most important creations and a kind of spiritual testament. .
The composer himself will conduct "Buddha Passion" on November 10-12 as the culmination of the Seattle Symphony's mini-festival "The Musical World of Tan Dun" from November 3-13.
Tan immersed himself for two years in the study of murals, sculptures and other works of art during frequent visits to the caves. He also visited the Western Libraries where many priceless manuscripts long sealed in one of the caves had since been scattered – some even containing information on ancient musical practice.
In addition to 'Buddha Passion', there will be performances of a much older reflection on spirituality, 'Ghost Opera' (November 11 at Symphony intimate space Octave 9). Written for the Kronos String Quartet and a pipa (Chinese lute) player, it draws on Tan's childhood memories of shamanic performances among Chinese workers. And a family concert on Nov. 5 will include a short piece by Tan exploring "patterns of sound and color found in nature."
To complement these musical offerings, the Symphony Orchestra has partnered with the Dunhuang Foundation to present a free virtual exhibition showcasing the Mogao Caves, also at Espace Octave 9 (November 3-13). This is a rare chance to virtually visit this UNESCO World Heritage Site.
The exhibit uses immersive 360-degree video technology (think IMAX) designed by Greg Downing of Hyperacuity and Eric Hanson of Blueplanet VR to give viewers a sense of the amazing experience of being in the caves.
"These are not art for art's sake, but sacred spaces of Buddhism," says Mimi Gardner Gates, one of the foremost experts on Asian art and president of the Dunhuang Foundation, a nonprofit organization. nonprofit dedicated to the preservation and study of the Mogao Caves. It was Gates, a board member of the Seattle Symphony and former director of the Seattle Art Museum, who originally invited Tan to visit the site – "and it really changed my musical life," says the composer.
"It's a wonderful time to increase Seattle residents' understanding of Chinese culture and Silk Road culture," Gates said. "Just as today is an era of globalization, the routes of the Silk Road encouraged an intersection of cultures, in which Dunhuang played a central role."
Tan, who was born in a village in Hunan Province in 1957, lived through the trauma of Mao Zedong's Cultural Revolution and became one of the first composition students to attend Beijing's newly reopened Central Conservatory. He left China to pursue graduate studies at Columbia University in 1986 and settled permanently in New York, although his commitments as a composer and conductor required frequent international travel.
Tan's name rose to international fame with the success of Ang Lee's 2000 film "Crouching Tiger, Hidden Dragon", which reinvented the Chinese martial arts genre. Tan's score, which included performances by cellist Yo-Yo Ma, won an Oscar and a Grammy.
A signature of Tan's artistic practice is to combine aspects of widely disparate cultures and perspectives – not just Chinese and Western musical traditions, but supposedly incompatible styles or even eras, such as timeless folk idioms side by side. with the vanguard. experiences. By suggesting a dialogue with the Passion narrative that is central to Christianity, "Buddha Passion" further boldly merges elements from different religious perspectives.
"Creating art always involves different cultures coming together and becoming something new," Tan says.
Like the ancient Silk Road closely associated with the Mogao Grottoes, Tan's musical world is a place of vivid intersections. "Buddha Passion" uses the apparatus of a Western orchestra and choir, but it transforms Asian melodies and includes Chinese percussion. The choir and soloists variously represent the voice of the Buddha, whose farewell in the final act is presented not as a painful tragedy, like that of Christ in Bach's Passions, but as an encouragement to those he leaves behind to wake up.
One of the six parts of the work features a fan-tan pipa, a dancer who plays the pipa. A particularly moving scene based on the "Heart Sutra" features a Mongolian throat singer (who accompanies himself on xiqin, an ancient two-stringed instrument). Also the libretto, which Tan has compiled from original sources, mixes Mandarin with some ancient Sanskrit texts.
"What I find so intriguing about this work is that it shows how you can bring together so many cultures and end up with something bigger than what you started with," observes Krishna Thiagarajan, president and CEO of the management of Symphony. "The world we currently live in is one where political relations between nations are strained. Yet you see this expression of how cultures have influenced each other over the centuries and created this incredible work of beauty.
"I think this music and these stories are very important, because this period is really the time for West and East to become one home," Tan says. "We must learn to share passion and compassion."