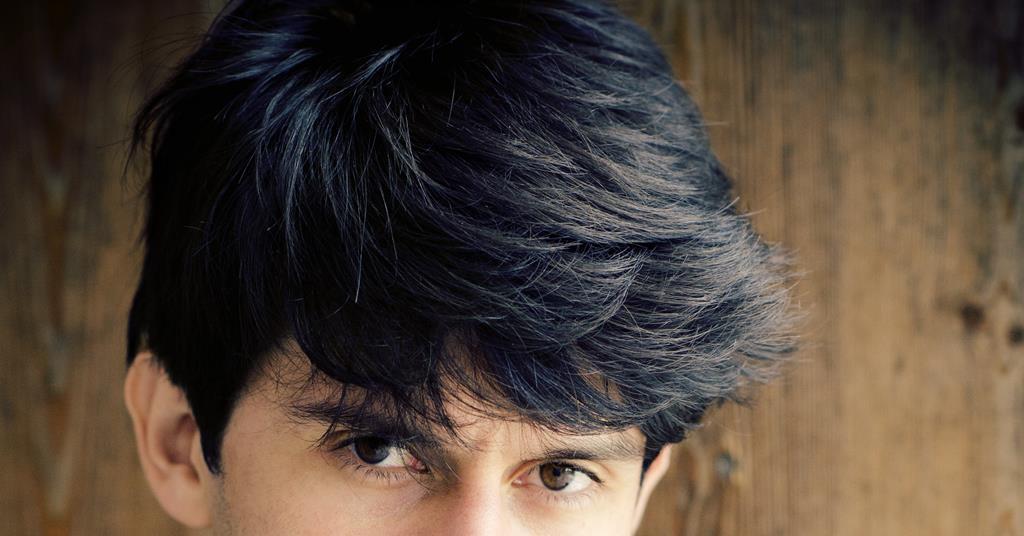 'I had two identities' – Baroque violinist Théotime Langlois de Swarte | Focus
The following excerpt is from the February 2022 issue of The Strad "Théotime Langlois de Swarte: Dramatic flair". To read it in its entirety, click here to subscribe and log in. The month of February 2022 digital magazine and print edition are on sale now
It wasn't all fiddling, however. Until the age of about 14, Langlois de Swarte also sang in the choir led by his mother, and this included a great deal of musical theatre. 'Since Olivier ! at Peter Maxwell Davies The two violinists – and I always played the roles of the characters. In The two violinists I was one of the trolls, which was really fun, and I think part of the boy I was when I played a troll is still on stage with me now – because we're seen by the audience and heard. Music is not fake expression – you feel every expression you play. But I think how you appear on stage is really important.
At 17, Langlois de Swarte entered the Paris Conservatory to study the modern violin in the class of Michaël Hentz. "He studied in Saint Petersburg and was mentored by Sergiu Celibidache, which was very interesting. I arrived with my technical background and my baroque sound, whereas his vision of the Russian school was the opposite of the ideas of baroque music – ideas of a small sound for chamber music at Versailles. Violinists always say that you imitate the voice, and with him I really worked on making a much bigger and thicker sound, on building up my vibrato, and that in turn extended my colors as a baroque violinist.
Lessons with Hentz occupied five, sometimes six hours a week, encompassing quartet, duet, trio, and solo playing, and all of it modern. "The concerto I played the most at the Paris Conservatoire was Shostakovich's Premier! In the background, however, Baroque was also seething, and more and more seriously. What changed his life the most, at 18, he auditioned for Les Arts Florissants, and William Christie took a leap of faith.
"He told me that following my audition, the other members of Les Arts Florissants said: 'He's too much of a soloist to play in the group; he won't come in," Langlois de Swarte explains. ' To which William replied, 'Yeah, maybe, but we should try', and I love the way he works. When he has a choir, he wants the soloists to sing in it, but with their individual color that always stands out. Likewise, if someone in the second row of second fiddlers can hear themselves speaking, they are very happy because it adds to the collective expression. He does not want to erase personalities. He does not seek homogeneity, and it is thanks to this attitude that I started with them, because at the beginning I been too solo. I played too hard, I was out of place. But little by little I learned and in the process I discovered a lot of repertoire.
It was through Les Arts Florissants that Langlois de Swarte realized that in the long term, he wanted above all to express himself through baroque music, with in particular an interpretation of Mondonville. Great Motets proving to be a particularly powerful experience. "I just fell in love," he recalls. "He's not a famous French composer, but I found his music so brilliant, so powerful. And I realized that was what I really wanted to do with my life – find forgotten composers, and express myself through their music as if it were mine, written yesterday. One of the wonderful things about human beings is that we feel the same emotions as the people painted by Caravaggio, and I was looking at the Caravaggio Boy with a fruit basket, this Italian teenager, and thinking that he and I might share the same feeling: the future a little uncertain, the heightened emotions, the idea of ​​needing to do something extraordinary. These reflections made me want to play in Mondonville, and to play with Les Arts Florissants.
Christie kept inviting him to play. At the same time, at the CNSM in Paris, barely 20 years old, Langlois de Swarte also founded his own period orchestra, Le Consort, with harpsichordist Justin Taylor, violinist Sophie de Bardonnèche and viola da gamba Louise Pierrard. "I had two identities," he says. "I played repertoire like Beethoven's quartets all week on the modern violin; then at the weekend I played a trio sonata on my baroque violin in a beautiful little church in another part of France.