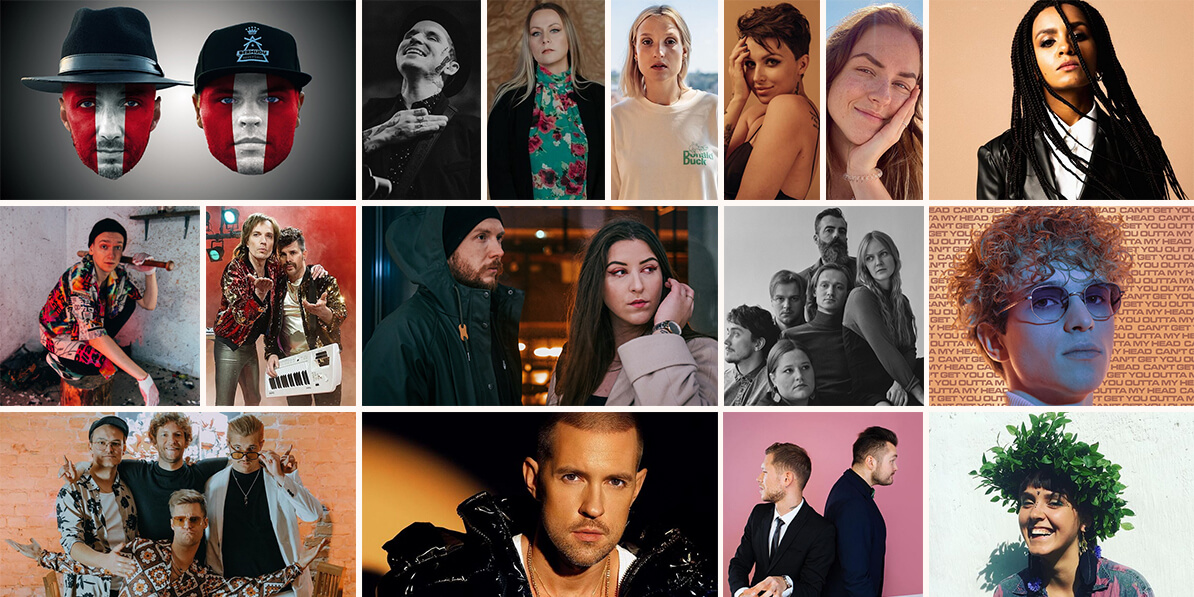 Listen to the songs in competition at Supernova 2022
Latvia Supernova 2022 is set to have two live shows: a semi-final on February 5 and a final on February 12.
A month before show time, Latvian broadcaster LTV unveiled the list of 16 contestants taking part in the contest and also posted their songs on the broadcaster's homepage.
In addition to the 16 acts revealed, Miks Galvanovskis will also have the opportunity to compete in Supernova 2022 after winning the online generic round which took place at supernova.lsm.lv from January 10 to 14, where fans voted among 9 other songs.
Of the 16 participants announced, seven have already participated in the Latvian Eurovision selection – and five of them have even participated in the Eurovision Song Contest:
Intars Busulis (from Bujans)
Ralfs Eilands (from Mēs Jūs Mīlam)
Reinis Sejans (from Bujans)
Latvia in the Eurovision Song Contest
Latvia debuted in the Eurovision Song Contest in 2000, and since then the country has participated in the contest every year (21 times). The best result was in 2002, where Latvia won the Eurovision Song Contest with the song "I Wanna" by Marie N.
In the last 12 contests, Latvia have finished last in their semi-finals on six occasions and only managed to qualify for the Grand Final twice.