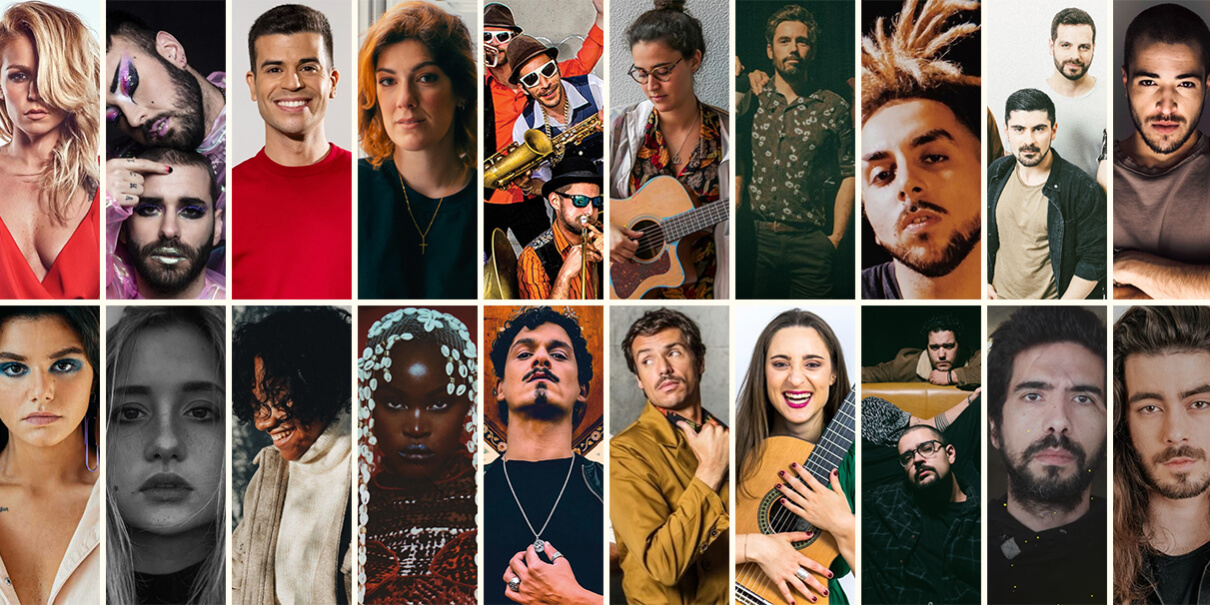 Listen to the songs of the Festival da Canção 2022
Portugal's mythical national selection – Festival da Canção – is scheduled for early March. With nearly two months to go, its public broadcaster (RTP) has announced the line-up of singers for the competition as well as the songs in competition.
There are 20 songs in competition and the lyrics videos of each song are now released:
Cancao Festival 2022
The Festival da Canção 2022 will feature three shows, with a total of 20 artists. All shows will take place in RTP studios:
Semi-final 1: March 5, 2022 (hosted by Jorge Gabriel and Sónia Araújo)
Semi-final 2: March 7, 2022 (animated by José Carlos Malato and Tânia Ribas de Oliveira)
Final: March 12, 2022 (hosted by Filomena Cautela and Vasco Palmeirim)
10 songs will compete in each of the semi-finals, with 5 songs qualifying for the final of each of the semi-finals. All results will be decided by televoting (50%) and jury (50%).
The winner will represent Portugal at the Eurovision Song Contest 2022 in Turin, Italy.
Portugal in the Eurovision Song Contest
Portugal have participated 52 times since 1964. It was a very bad start, as they managed to get zero points in the first year.
Prior to Eurovision 2017, they never won the contest and never made the top 5. In fact, Portugal held the record for the most appearances in the contest without a win!
But that changed in 2017, when Salvador Sobral won with 'Amar Pelos Dois'.
Since the introduction of the semi-finals in 2004, Portugal have qualified for the grand final only 6 out of 15 times.