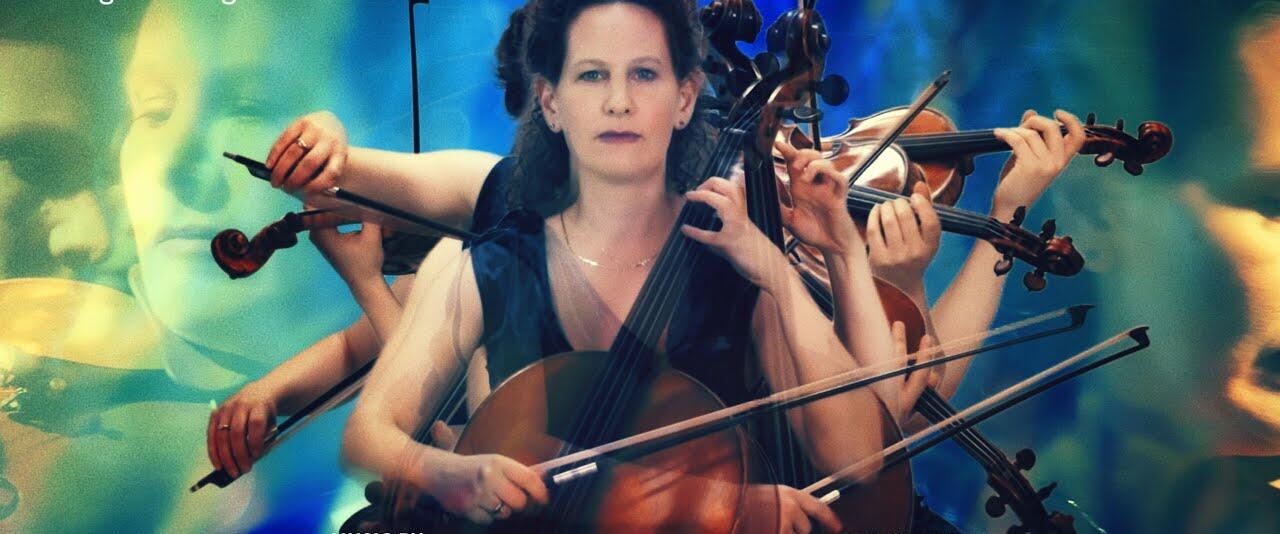 MANIC MONDAY | Violinist Malin Broman becomes her own ensemble
Broman, concertmaster of the Swedish Radio Symphony, came to Britta Bystrom with the idea of ​​a room in which she could "play with herself". Byström immediately thought of Virginia Woolf's 1929 in-depth essay "A Room of One's Own".
Woolf's essay focuses on the intimacy women need to write literature. Part of her writing reads, "A woman must have money and a room of her own if she wants to write fiction."
"Rather, I thought about the great joy that comes from the solitary process of creating a work of art and the magical moments that can occur in that process," Byström said. "This magic also remains during a pandemic.
"Over the past 18 months we have seen musical life sadly affected by restrictions and lockdowns, but the joy of making music has always survived, untouchable in its own private living rooms," she added.
Broman is no stranger to playing multiple instruments in one piece – in 2020, Broman skillfully managed to perform all parts of Mendelssohn's Octet.
In Byström's piece, Broman not only plays his eight parts on three string instruments, but also whistles and speaks in eight voices a fragment of text which is inscribed in the score.
The incorporated text, derived from Woolfe's essay, is — in Byström's opinion — given new meaning during this period of concert hall closures. The fragment reads: "there is no door, no lock, no bolt that you can put on the freedom of my mind."
BRITTA BYSTRÖM | "A ROOM OF YOURSELF" | Malin Broman | 2021
of Byström"A room of one's ownis linked to a double concerto "Infinite Rooms" that she wrote years ago for Broman and Rick Stotijn. "At that time, she says, I tried to create large-scale orchestra halls, inspired by the Japanese artist Yayoi Kusama."
"Now, however, [we're moving] from the large orchestra hall to the small private hall, but the principle is the same", she continues. Where "the private room turns out to be an overflowing room, where a small number of musical details are multiplied to infinity through mirrors".
Performers of Byström's works include the BBC Symphony Orchestra, the Detroit Symphony Orchestra and the Swedish Radio Symphony Orchestra. She has also written plays directly for Radovan Vlatkovic and Janine Jansen.
This year, Byström's 'Parallel Universes' was commissioned by the BBC Proms and received its premiere in August 2021 with the BBC Philharmonic and conductor John Storgårds.