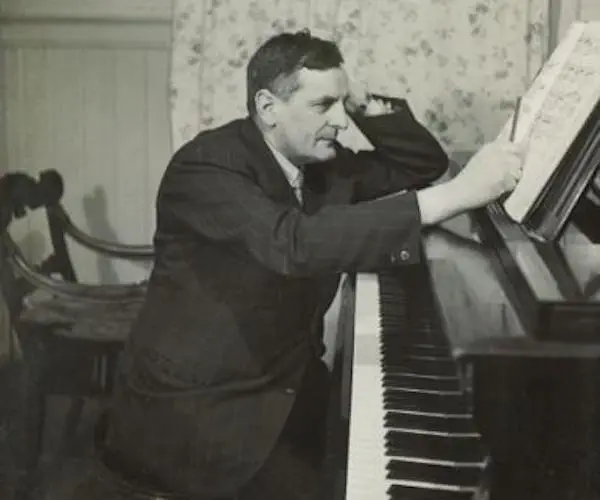 Opera Album Review: Richard Flury, a Swiss Composer You Should Know
A world premiere recording of Richard Flury's fascinating 1935 opera about love, deception and the possibility of forgiveness.
Richard Flury: Die helle Nacht (opera in three acts)
Julie Sophie Wagner (Solange), Stephanie Böhlmann (Céline), Eric Stoklossa (Robert), Magnus Vigilius (a Knight), Daniel Ochoa (the Doctor).
Gärtnerplatz Chamber Choir, Göttingen Symphony, cond. Paul Mann.
Toccata [2 CDs] 107 minutes.
To buy, click here.
Swiss composers? There's Ernest Bloch and Artur Honegger, but they've lived most of their adult lives elsewhere (respectively: the United States and France). Othmar Schoeck is perhaps the best known who largely stayed at home. But the story of Richard Flury (1896-1967) spread, and many of his compositions belatedly attracted attention and were recorded – and even performed for the first time. Flury, after extensive training (partly as a violinist) in Switzerland, spent time in Vienna to study further (with Joseph Marx), then returned to teach and conduct in his home town of Solothurn.
His works are late romantic, sometimes more dissonant than, say, Rachmaninoff or Sibelius. Sometimes the orchestration becomes very colorful, like Debussy and Ravel. His works may have been overlooked in part because they are relatively conservative for their date. The classical music world has been obsessed for a century or more (or perhaps since Wagner) with anything that might loudly proclaim itself New, Modern and Bold.
Maybe being Swiss is also part of the problem. Other composers born there – like the three I've named – also haven't had the kind of national "boost" that often comes from being a representative of a larger country. (Bloch, moreover, falls between two stools. I don't recall his works ever being included in any "American music" festivals, though he lived and worked here for decades. Charles Martin Loeffler, born in Berlin, is another equally overlooked figure, treated as a mere visitor to America despite having been prominent as a performer, composer, and teacher in the Boston area for most of his adult life.)
Flury was in Switzerland during the Nazi years. He probably had a quiet career due to Switzerland's neutral stance towards German government and politics. (Neutrality allowed Swiss companies to profit greatly from trade with the Nazis.) That in itself may rule out his music for some. But he also befriended and worked with immigrant Jewish musicians and other creative artists who had fled Germany (and Czechoslovakia after it was occupied by Germany in 1938-39). I decided to listen to the opera in question as if I knew none of these biographical details.
Flury is best known (nowadays) for a number of instrumental works. (Most previously released recordings, at least in America, are for orchestra, chamber ensemble, or solo piano.) But he also wrote four operas, none of which ever achieved more than local performance during his lifetime. Thanks to the determined efforts of his son Urs Joseph Flury (a composer himself), many of them are finally recorded. I saw here, quite favorably, Flury's staging of a German translation of Oscar Wilde's one-act play A Florentine tragedy. (German title: Eine Florentinische Tragödie. Flury's opera should not be confused with Zemlinsky's somewhat more intense staging of the same German libretto, which I have also reviewed here.)
Die helle Nacht is a more extensive work: two acts, with an immensely long scene near the beginning of the second act (scene 9). Flury drew the libretto from a 1912 verse play by Austrian journalist (and future diplomat) Paul Zifferer. I like the work even more than me A Florentine tragedy (and the impressive concert aria, with a text by Grillparzer, which enriched this CD). During its lifetime Die helle Nacht received only one production: a 1935 concert broadcast by Radio Bern (alas, no recording survives). The present recording is the work's second performance anywhere; it uses a critical edition of the score prepared by conductor Paul Mann.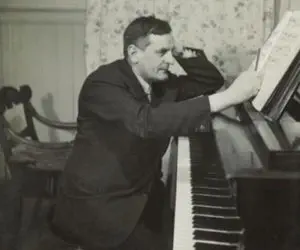 The plot gives us four main characters as well as many small roles for the townspeople. We are in 16th century Paris, when Marie Tudor (sister of Henry VIII) is brought to the city to marry Louis XII. A herald announces that the night should be devoted to festivities, with abundant torches (hence the title of the opera, which means "The Bright Night"). An anonymous doctor is tortured by his suspicions that his wife had a one-time affair with a stranger years ago. We meet the wife, Solange, in conversation with the current pupil of the Doctor, Monsieur Robert. She is attracted to this fiery young man but declares that she is old now and sends him to his more age-appropriate girlfriend, Celine. The Doctor arrives and unloads on Solange (as he has so often done) his suspicions about the distant day he was out of town. She denies everything.
Act 2 begins with townspeople pouring into the Doctor's office and carelessly playing with his tools. The Duke's representatives arrive with what they say is the corpse of a knight; the duke thinks it can be useful for the teaching of the doctor. Left alone with the Knight, the Doctor discovers that the latter is still alive, if not barely. The Doctor revives the Knight with elixirs, and the two have a sour and sometimes philosophical discussion about life and love, during which it becomes clear that the Knight was Solange's lover of a day ago. years old. The Doctor puts poison in the Knight's drink, then, overcome with remorse, gives him an antidote. The knight leaves, Solange returns, and the doctor comes to terms with something about the limits of life and knowledge.
Flury's musical style in this fascinating opera is very accessible: by turns colourful, figurative, brooding, passionate and emphatic. The libretto includes some chants and a choral prayer (in Latin, over the body that turns out not to be dead), as well as dance music heard through an open window. The vocal lines are shapely and well suited for singing, not just for declaiming syllables in a pronounced manner. Sometimes I remembered Hindemith's opera Mathis de Maler and Pfitzner Palestine, but music is seldom so lavish and solemn as this. At other times it sounded closer to Weill's more angsty, less vocal sections. The rise and fall of the city of Mahagonny.
There are impressive and moving passages for solo orchestra, often accompanying the onstage activity of one or more characters (somewhat analogous to the music for Beckmesser's silent scene in Hans' studio in Die Meistersinger). All this makes me want to discover the instrumental works of Flury. You can try out some of the opera's tracks for yourself on YouTube or other streaming services, or at toccataclassics.com.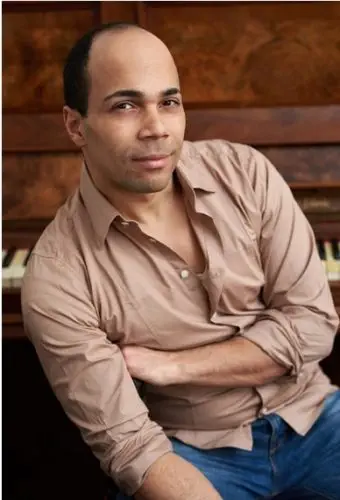 The two sopranos, the two tenors and the baritone in the main roles are well differentiated, making it easy to know, by ear, which of them is singing. I have already praised Julia Sophie Wagner (on the aforementioned Flury CD) and very much appreciated Ochoa's performances (for example, on this same Flury CD; in Johann Simon Mayr's Helen; and in an 1839 oratorio by Ferdinand Hiller). The two tenors here are equally good. Eric Stoklossa is a little more complete in the role of Robert, the young student in love with the doctor's wife. Magnus Vigilius, who has sung major ententor roles, wields a finer, more delicate tone, almost that of a characterful tenor, but heavy when needed.
The orchestra plays beautifully. As so often, I notice that small towns today have very professional orchestras. (Göttingen is essentially a university town, like Heidelberg.) Paul Mann directs with acute insight. The orchestra sounds a little behind the voices. This has the advantage of allowing very calm exchanges between the singers – and that the text is easily heard. It also sometimes gives the impression that the work resembles a radio opera. Maybe that 1935 broadcast was quite effective (if the performance was as expert as the one heard here).
The booklet contains useful essays on the composer and the work, as well as the libretto and the superb English translation by Chris Walton. In sum, the performance, the recorded sound and the printed presentation are a model of how a record company should present a little-known work.
For more on Flury's life, career, and creative output, I heartily recommend Walton's book Richard Flury: The Life and Music of a Swiss Romantic. It is released by Toccata, the same firm that produced this revealing new recording.
---
Ralph P. Locke is Emeritus Professor of Musicology at the Eastman School of Music at the University of Rochester. Six of his articles have won the ASCAP-Deems Taylor Award for Excellence in Music Writing. His last two books are Musical exoticism: images and reflections and Music and Exotics from the Renaissance to Mozart (both Cambridge University Press). Both are now available in paperback; the second, also in the form of an electronic book. Ralph Locke also contributes to American Records Guide and online art magazines New York Arts, opera todayand Boston's musical intelligence. His articles have appeared in major scholarly journals, Oxford Music Online (Grove Dictionary) and in the program books of major opera houses, for example, Santa Fe (New Mexico), Wexford (Ireland), Glyndebourne, Covent Garden and the Bavarian State Opera (Munich). This review first appeared in Guide to American Records and appears here with kind permission.