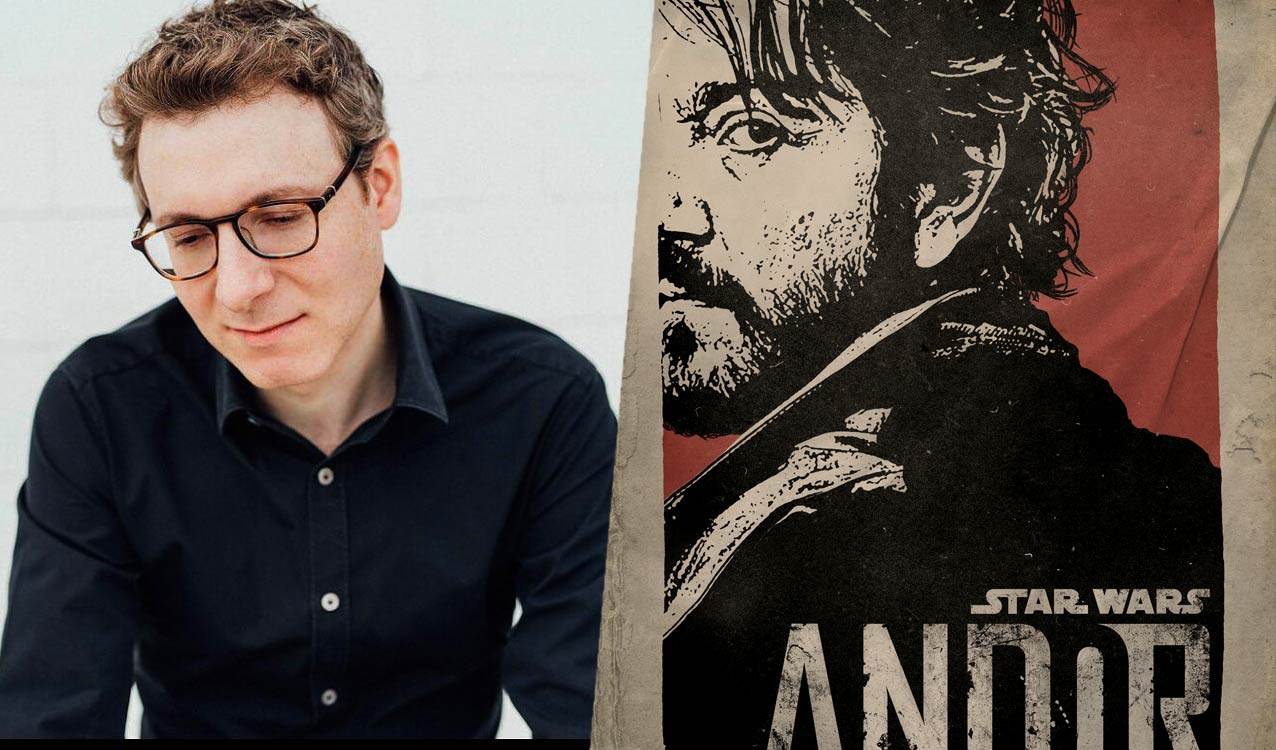 'Succession' composer Nicholas Britell has been working on Tony Gilroy's 'Andor' music for two years
Lots of news broke yesterday at the "Star Wars Experience" convention in Anaheim about by Tony Gilroy Coming "star wars" To display "Andor." And the biggest news of the day was about the scale of the series. There will not be one but two seasons of twelve episodes of "A thugprequel, with the first season hitting the streamer in August.
READ MORE: 'Andor' Trailer: Tony Gilroy, Diego Luna and More Tell the Origin of a Rebel 'Star Wars' Spy
But today, Variety has more major news about the show, regarding a very different kind of scale. Nicolas Britell, three-time Oscar nominee and Emmy Award-winning composer, composed the music for the "Star Wars" series. Moreover, the "SuccessionThe composer has been hard at work on "Andor" for two years already, working closely with Gilroy in New York since August 2020.
"I write the entire score as well as their source music," Britell told Variety. Gilroy contacted Britell months before he began filming the series so that the composer could write "source music" for the show. Not a bad idea for a show with such a massive reach. "Andor" is named after the rebel spy Cassian Andor, played by Diego Luna, but the show traces its origin story through the uprising against the Empire that spans the galaxy and its many planets. So many different locations and characters need distinctive musical themes and soundscapes.
"Without giving anything away," Britell continued, "I would say [executive producer] Kathy Kennedy, [creator and showrunner] Tony Gilroy, everyone from the beginning, felt it was very important that we create a unique set of sounds for this story, for the characters, for the world we're creating here. In other words, Britell has a lot of ground to cover with their music, and the time and freedom to do so is critical. "There were a few moments that Tony wanted to figure out early…some very specific moments," Britell said. "Experimentation is really crucial to the composition process; you don't know until you try things.
A big question is how similar Britell's compositions will be to John Williams' legendary "Star Wars" themes. Britell provided an answer: "It's definitely more orchestral, I would say. The orchestra figures prominently. There's a wide range of sounds, and I've created a lot of new sounds. There are strings and brass, but there are also many other things. It sounds like other recent "Star Wars" projects like "The Mandalorian" and "Boba Fett's Bookboth of which add unusual and distinctive sounds and layers to their scores. But with the recording sessions currently taking place at AIR Lyndhurst studios in London, whose rooms can accommodate up to 80-90 musicians at a time, expect "Andor" to still have great symphonic quality. associated with Williams' score.
It's hard not to be excited for "Andor" already with Tony Gilroy at the helm, but the addition of Britell is big news indeed. How epic will this show be? Audiences find out on August 31, when the show premieres on Disney+.