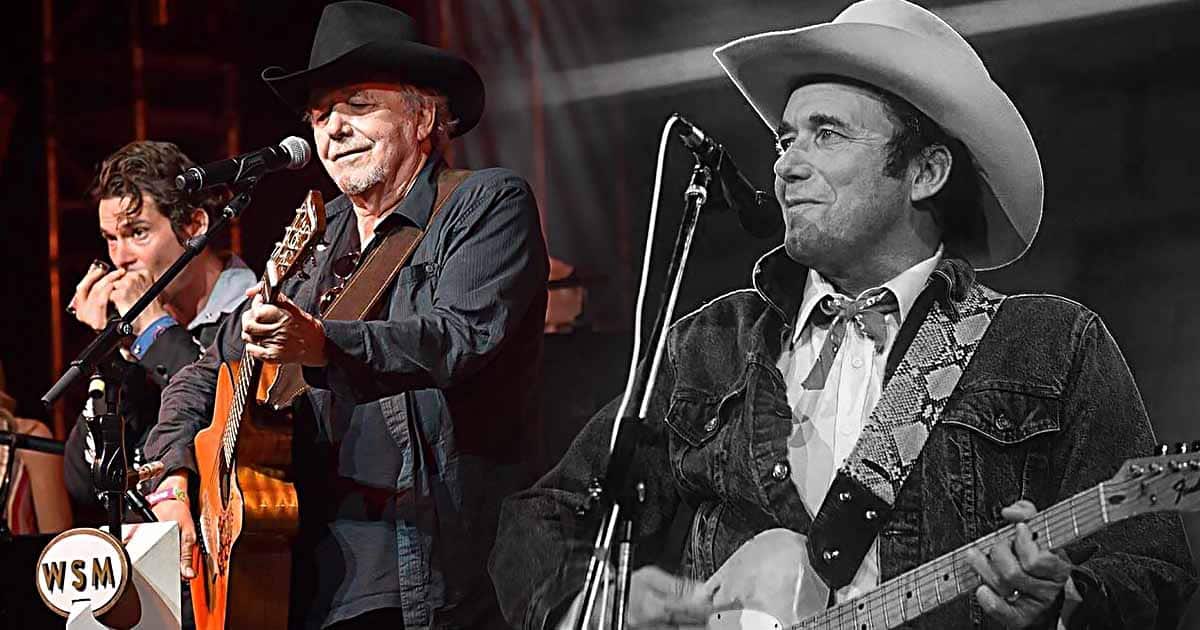 The Most Memorable Bobby Bare Songs You Need To Listen To Right Now
With his laid-back vocal style and carefree artistic approach, Bobby Bare is known as one of the genre's most unique artists. Between 1962 and 1983, Bobby Bare's songs topped the country charts – in fact, he listed nearly five dozen top 40 country hits.
Born in Ironton, Ohio, Bobby Bare developed an early interest in music that he built his own guitar from a coffee can, stick and screen wires and used his imagination to improve the sound. It was no surprise when Bare pursued a career in music. However, in the 1950s he had several failed attempts to sell his songs. The few rock and roll songs he recorded did not have much chart success.
But with such talent, Bare is someone the industry can't ignore. His biggest breakthrough came when renowned country guitarist and producer Chet Atkins signed him to the RCA label. The first song he released sold nearly a million copies, propelling Bare to overnight fame.
Since then, he has continued to record a variety of powerful material and perform live shows around the country. And today, we're going to run through some of his greatest hits. Keep scrolling below and enjoy the catalog of one of country music's most respected performers and recording artists.
1. Marie-Laveau
In 1974, a live recording of Bobby Bare's "Marie Laveau" went to No. 1 on Billboard's Hot Country Songs chart. The song tells the story of a fictional, wicked witch living in the bayous of Louisiana in a hollow log – along with her one-eyed snake and a three-legged dog. Its name comes from one of the most famous voodoo practitioners in the world, who could make men disappear with a horrifying scream.
2. Daddy, what if
Written by Shel Silverstein, an award-winning children's writer who was also a prolific songwriter, "Daddy, What If" depicts a father-son relationship. What makes the song special is that it features five-year-old Bobby Bare, Jr., walking back and forth, asking his dad questions like "What if I stopped loving you, what would it happen then."
3. Drop Kick Me Jesus (Through The Posts Of Life)
Bare finds himself imagining Jesus as a divine football player who can send him soaring past life's temptation with a single heavenly kick. It was written by Paul Craft, who admitted there were quite a few people – including his mother – who thought something was wrong with a song that had 'kick' and 'Jesus' so close together in the title.
4. four strong winds
Originally recorded by Canadian folk duo Ian and Sylvia, Bare released a country arrangement of "Four Strong Winds". The melancholy ballad reflects a romantic relationship that is about to end. The narrator then expressed his desire for a potential reunion at a new location in the future.
Bare's version reached number three on Billboard's Hot Country Songs chart. The song also helped him win two Grammy Awards: Best Country & Western Vocal Performance and Best Country & Western.
5. How I came to Memphis
This country music standard was originally written and recorded by the legendary Tom T. Hall. It tells the story of a man who has come to Memphis, looking for his former mistress – who probably doesn't want to be found.
Bare released his version in 1970 and took the song to No. 3 on Billboard's Hot Country Songs chart.
6. (Margie is at) The Lincoln Park Inn
Bare plays the role of a family man in this song, describing day-to-day domestic life. However, this is just a pretense, as the main subject of the song is about his recent adulterous relationship with a woman named Margie.
7. 500 miles from home
The simple repetitive lyrics of "500 Miles Away from Home" – which sings of a traveler's lament for being far from home, penniless and too humiliated to return – have been recorded by different artists in different languages. Bare's 1963 release was the most commercially successful.
8. The streets of Baltimore
Another widely covered country song, "Streets of Baltimore" tells the story of a husband who left his home to take his wife to where she wanted to be – and that's none other than Baltimore. Unfortunately, his wife fell in love with the Baltimore nightlife more than he did, and he ended up returning to his Tennessee farmhouse without her.
9. City of Detroit
Bare's first Top 10 hit on the Billboard Hot Country Songs chart, "Detroit City," resonates with anyone who's ever moved away from a rural home. It has become a genre standard, better known as a worker's complaint.
ten. A letter to dear John
"A Dear John Letter" was covered by several artists, including Bare, who hired Skeeter Davis to release it as a duet. Their version resulted in a #11 domestic hit.
A Few Other Bobby Bare Songs That Show How Unique He Really Is
Here are a few more songs from the multi-award-winning musician that helped propel him into the Country Music Hall of Fame.
Truly, Bobby Bare's songs are some of the best in country music.