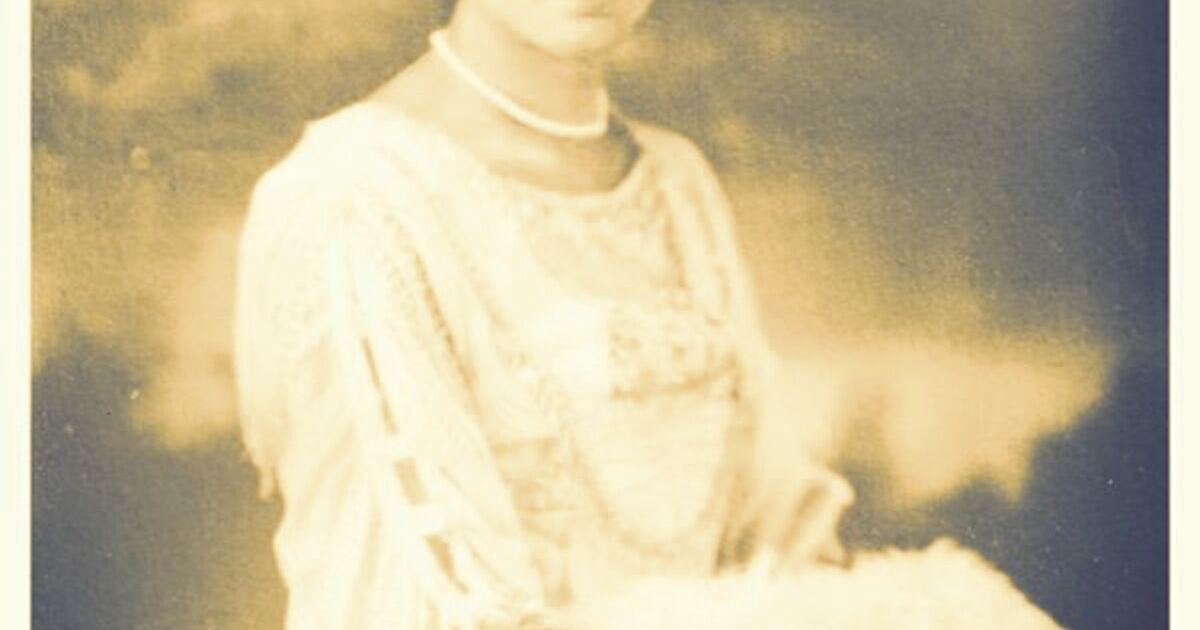 The San Bernardino Symphony Orchestra presents an African-American composer | News
Florence Beatrice Price took her first piano lessons at age 4 and wrote her first composition at age 11.
Her first symphony was written at age 48 and garnered worldwide attention when she performed it with the Chicago Symphony Orchestra in 1932 at the World's Fair. She became the first African-American woman to have her symphony performed by a national symphony orchestra.
Price, born in 1887 in Little Rock, Ark., was proud of her work and wanted to share it with the world.
"She was constantly writing letters to get her works performed," said Karen Walwyn, regional keyboard studies coordinator at Howard University.
Walwyn, pianist and composer, will perform Price's moving piano concerto with the San Bernardino Symphony Orchestra at 7:30 p.m. on Saturday, December 11 at the California Theater in San Bernardino.
The symphony orchestra will also perform Richard Strauss' dramatic symphonic poem with conductor Anthony Parnther, and former "American Idol" finalist David Archuleta will perform holiday tunes.
Walwyn said it was her first time performing with the San Bernardino Symphony Orchestra and bringing Price's work to San Bernardino.
Price was the daughter of Dr. James. H. Smith, dentist and activist, and Florence Irene Smith. She had a brother who chose not to live with his black family and moved away.
Walwyn said Price's father and mother both taught him the piano. She graduated from high school at 14, but was too young to go to college. She started college at age 16 at the New England Conservatory.
Her mother, Florence Irene, left her daughter after her divorce from Smith, who died penniless. She moved to Chicago to try to fit into white society, Walwyn said.
"Her mother was trying to protect her when she was away at the New England Conservatory," Walwyn said.
Price earned two degrees with a double major in piano and organ. She taught at Clark University in Atlanta and Shorter College in Little Rock. She never had contact with her mother again.
Florence Beatrice met her husband Thomas Jewell Price, a lawyer, and they married in 1912. They had two daughters.
Florence decided to quit her teaching jobs to stay home with their daughters. She started writing music so she could stay home and give private lessons.
Thomas Price lost his law practice after John Carter was lynched in 1926 right next to their house, and the couple moved to Chicago.
She noticed a change in their marriage after her husband lost his job and became violent towards her. She took their daughters and left him, choosing to live with several of his students.
A student, Margaret Bonds, played the Florence concerto at concerts in Chicago.
Price focused on writing music and was proud of her African American heritage. She wrote about it in works such as "At the Cotton Gin".
Price wrote his first symphony, which won first place in the Wanamaker competition, and a sonata in E minor.
The two would win cash prizes totaling $750.
It was his symphony that captured the attention of the Chicago Symphony Orchestra and garnered him worldwide attention.
Price would write about six letters to the Boston Symphony Orchestra, which never performed his work, Walwyn said.
Price was active in women's musical organizations and the National Association of Negro Musicians in Chicago.
She died in 1953 at the age of 66.
Walwyn said Price's music was rediscovered in 2008 when a couple purchased their home in Kankakee, Illinois. The house was dilapidated, but they discovered some of his music in all the rubble.
"When she died, we didn't know if anyone was taking care of her music," Walwyn said.
It is now held in a collection at the University of Arkansas.
Walwyn is excited to perform Price's one-movement concerto next month.
Walwyn was 3 years old when she started learning the piano from her father Claude Walwyn. She took her first piano lessons outside at the age of 6.
Walwyn said her parents, Dorothy and Claude, both loved music and dancing. They divorced when Walwyn was in college.
His teachers, Rosalie Gregory at Brown Community College, and James Robert Floyd at the University of Miami, were instrumental in his musical career.
She started writing compositions, including "Reflections on 9-11". Walwyn said it was a 57-minute work, with seven movements.
She is proud to have her work performed by others in London and Iowa.
Walwyn also travels to perform concerts like the one in San Bernardino. She recently performed at Florida National University.
Symphony of San Bernardino
When: 7:30 p.m. on Saturday, December 11.
Where: California Theater in San Bernardino.
Tickets: $30 to $100; students and military with ID are $15.