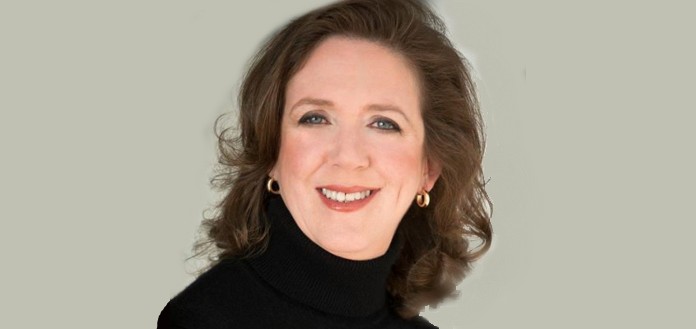 VC INTERVIEW | Violinist Ann Setzer on choosing the right summer program
Anne Setzer is on the faculty of the Juilliard School pre-college division, Mannes College of Music, Killington Chamber Music Festival, DePaul University School of Music and Meadowmount School of Music.
Held from June 25 to August 13, 2022, in Westport, New York, the Meadowmount School of Music was created in 1944 by the pedagogue Ivan Galamyan and offers a 7-week summer program in the Adirondack Mountains of upstate New York for aspiring professional string players.
Applications to Meadowmount School of Music should be submitted by January 31, 2022.

How does a student go about choosing the right summer program? What should a student look for? And what should they factor into their decision?
The Violin Channel spoke to Ann Setzer to find out:
If summer conjures up delightfully lazy summer days with no worries or responsibilities, you're probably not considering attending a summer music program. For most musicians, the summer offers a tremendous opportunity for personal introspection and professional growth. The freedom from academic and daily commitments gives us the time and mental space for deep focus and hard work – fortunately, alongside other equally hard-working musicians. Whether you're looking for a place to focus on your solo repertoire and performance, chamber music experience or orchestral playing, there's sure to be a summer program to suit your interests and level.
Before applying to a summer festival, make decisions about your goals, the amount of work you're willing to do, your financial commitment, and the framework in which you do your best. Serious Programs teachers are completely dedicated to your improvement and will go to great lengths to ensure you reach your goals, expecting five or more hours of daily practice. Your friends at the festival will probably practice as much or more, so you'll feel the intensity all around you. Festivals with an emphasis on solo study usually offer a dedicated training program designed to maximize progress through the development of mindful training habits. Additional offerings could include technique and scale classes, as well as sessions on the Alexander Technique and healthy playing practices. Developing confidence in performance is a priority for most students, so look for programs with a range of performance experiences from studio lessons to public concerts, and the opportunity to work and play with experienced collaborative pianists. Concerts and masterclasses given by guest artists and incredible teachers provide an additional infusion of inspiration and motivation.
Experiences in programs devoted to the study and performance of chamber music can vary widely. Some festivals present an overview of the repertoire with a relaxed approach to rehearsal and interpretation, while other programs offer advanced lessons in rehearsal techniques, reading scores, interpretation and analysis, interpersonal skills, as well as exposure to some of the renowned chamber music performers of our time. Although the work is less focused on individual technique and performance, the musical growth can be exceptional.
Working with a variety of conductors and musicians in an orchestral program can also be an extremely rewarding and exciting way to spend the summer. While these programs don't offer the same emphasis on practice time and personal progress, you'll be able to experience what it's like to be in a professional orchestra and play and connect with others. musicians. The daily schedule will revolve around rehearsal time, often twice a day, and most programs provide orchestra audition preparation lessons. Costs for summer programs have increased, but many programs offer merit- or need-based scholarships, teaching assistantships, and counseling positions to offset tuition. Many festivals take place in rural areas, often in idyllic settings and accommodation can range from the rustic to the excellent. If bugs are driving you crazy, look for festivals with urban decor!
Summer festivals provide great opportunities to meet musicians from outside your community. This can be a great time to study with a teacher from a school you're interested in for your undergraduate or graduate degree, or to hear a different point of view. Summer is also the time to lay the groundwork for upcoming conservatory or college auditions or prepare for professional orchestra auditions.
My first experience with a summer music program was life changing. I went to Meadowmount as a student and have been there every summer since. I found everything I was looking for and the school now offers everything I want my students to experience: an intense focus on using the mind to improve their game in a stimulating and friendly atmosphere where learning is almost constant. The inspiration of exceptional students, faculty and guest soloists leads to tremendous personal and musical growth. So many of my students make lifelong friends and meaningful connections over a summer immersed in music. When choosing a summer program, remember that you are not only investing financially, but also investing your valuable time. It's amazing that something as short as a summer program can often change the musical and personal direction of your life."