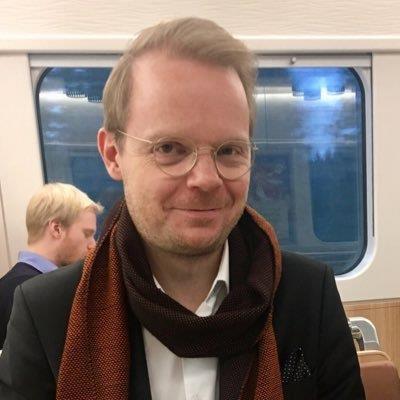 Violinist, composer and conductor Jaakko Kuusisto has died | News
Finnish musician Jaakko Kuusisto died on February 23, 2022. Diagnosed with a brain tumor in the summer of 2020, his condition deteriorated earlier this year and he was hospitalized.
Kuusisto was born on January 17, 1974 into a family of musicians; his grandfather, Taneli Kuusisto, and his father, Ilkka Kuusisto, working as composers. He and his younger brother Pekka started playing the violin at a young age, enjoying national success. Kuusisto won joint first prize at the Kuopio Violin Competition in 1989 and was a finalist at the Sibelius International Violin Competition in 1990.
The family moved to the United States in the early 1990s to allow the boys to study at the Jacobs School of Music at Indiana University Bloomington, where they studied with Miriam Fried. During a visit to Finland in 1998, Fried said of the siblings: "Pekka plays more instinctively, while Jaakko is more intellectual and exploratory".
Kuusisto was a finalist in the 1997 Queen Elisabeth Competition, after which conductor Osmo Vänskä offered him the post of concertmaster of the Lahti Symphony Orchestra. He remained in the role until 2012, often performing as a soloist with the ensemble, as well as leading the orchestra on several recordings. His recording output includes Uljas Pulkkis' enchanted garden Violin Concerto with Susanna Mälk and the Stavanger Symphony Orchestra, as well as Bach's Violin Concertos with his brother Pekka and the Tapiola Sinfonietta. He also recorded early chamber works by Sibelius with pianist Folke Gräsbeck.
As a conductor, Kuusisto worked with the Oulu Symphony Orchestra from 2005 to 2009. He was the principal conductor of the Kuopio City Orchestra from 2018. He composed more than 40 works, including his own operas which he conducted at the Savonlinna Opera Festival, the Finnish National Opera and the Ilmajoki Music Festival. His last opera Jää created in 2019 and later revised for smaller forces due to the pandemic. Kuusisto was also artistic director of the Tuusulanjärvi Chamber Music Festival with his brother from 1999 to 2006 and of the Oulu Music Festival from 2013 to 2021.
A man of varied interests, he has also worked as a local politician, having been elected to the city council representing the Greens party in 2021. Together with his wife Maija Kuusisto they established a water taxi service in Savonlinna, where they transported guests attending the Savonlinna Opera Festival, while educating passengers about the opera they were about to see.
He is survived by his wife and two children from a previous marriage.