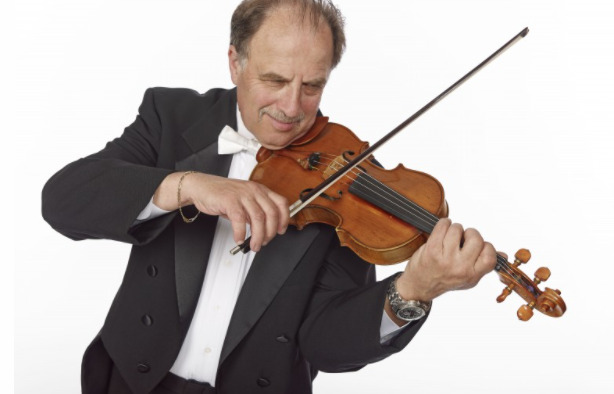 Violinist Dmitry Gerikh has died aged 71
[ad_1]
Gerikh received his first violin lessons at the age of six with Vladimir Kotsuba and at 13 he was studying with Boris Brant at the Odessa Stolyarsky School for Gifted Children. He then won the second prize in the All Ukraine Violin Competition and attended the Odessa Conservatory of Music in 1968, studying with Arthur zissermann.
After serving in the Soviet Navy, Gerikh completed his postgraduate studies at Gorky Conservatory with Semyon Jarochevich. He soon joined the Gorky Philharmonic Orchestra and played in the Chamber Orchestra of the Tula Philharmonic Orchestra.
In 1979, he was appointed first violin of the Odessa Philharmonic and formed a baroque ensemble, "Pastoral", which toured throughout Ukraine and Europe.
He emigrated with his family to the United States in 1989, where he joined the Symphony of Syracuse as second assistant principal violin. Gerikh also had a teaching career, and his students received degrees in music from Ithaca College, Cincinnati Conservatory, and Harvard University.
"I will always remember our lessons, which contained not only unprecedented humor, but also an extreme expectation of excellence," wrote Dr. Derek voigt, a former student. "I wouldn't be the person or the musician I am today without Dmitry's influence."
"I am saddened by the unexpected passing of Dmitri Gerikhlong-time member of the Buffalo Philharmonic Orchestra ", VC Artist Nikki Chooi and current Buffalo Philharmonic solo violin tell us.
"Even though I had only known him for a short time, I was inspired by his kindness and his passion for music," Chooi said. "On behalf of all the musicians in the orchestra, he will be sorely missed."
Dr Gerikh is survived by his wife, son and two grandchildren.
Our condolences to the family, friends, students and colleagues of Dr Gerikh.
PYTOR TCHAIKOVSKI | MELODY | DMITRY GERIKH | 2020
[ad_2]