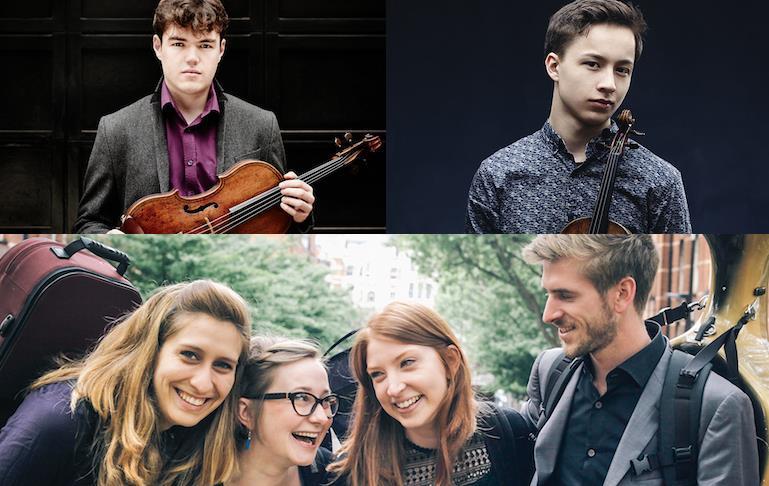 Violinist, violist and string quartet selected as artists of the new generation | New
The BBC has announced the 2019 participants of its New Generation Artists program, a platform for emerging classical and jazz musicians broadcast by Radio 3.
Among them are several prominent string players, including British violist Timothy Ridout and Swedish violinist Johan Dalene, as well as the UK-based Consone Quartet.
The rest of the list includes British jazz guitarist Rob Luft, mezzo-soprano Ema Nikoslovska and two pianists: Eric Lu and Alexander Gadjiev, from the United States and Slovenia / Italy respectively.
After winning first prize at the Lionel Tertis International Viola Competition in 2016, Ridout has performed with many international orchestras, including the Baden-Baden Philharmonic, the Hamburg Symphony Orchestra, the Zurich Tonhalle Orchestra, the Lille Orchestra, the Camerata Salzburg and the Philharmonia Orchestra.
18-year-old Dalene, who received first prize last March at the Carl Nielsen International Violin Competition, is expected to perform with all major Scandinavian orchestras in the coming seasons and make her debut with the Leipzig Gewandhaus Orchestra and the New Japan Philharmonic. . In the fall of 2019, he will release his first recording on BIS with the Norrköping Symphony Orchestra.
The Consone Quartet, which includes violinists Agata Daraskaite and Magdalena Loth-Hill, violist Elitsa Bogdanova and cellist George Ross, is dedicated to the interpretation of the late classical and early Romantic repertoire on period instruments.
Trained at the Royal College of Music in 2012, he gained attention after winning two awards at the York Early Music International Young Artists Competition 2015 and winning the Royal Over-Seas League Ensemble Prize 2016 in London. The band's debut CD, featuring music by Haydn and Mendelssohn, was released on the Ambronay label in October 2018.
Launched in 1999, the BBC New Generation Artists Scheme offers its members two years of opportunities to perform live and in the studio, work with BBC orchestras and collaborate with other new generation artists.
Among those who have benefited from it in the past are Alban Gerhardt, Lisa Batiashvili, Tai Murray, Veronika Eberle, Leonard Elschenbroich, Ilya Gringolts, Antoine Tamestit, Maxim Rysanov, Alina Ibragimova and the Belcea, Ebene and Danish string quartets.