World-famous composer conducts New Years concert in Shanghai
[ad_1]
Famous composer and conductor Tan Dun conducts the Shanghai Chinese Orchestra on Friday for the Shanghai Grand Theater New Year's concert.
Their performance will include the premiere of a traditional Chinese music version of Tan's composition "Dunhuang: Buddha Passion" of which he also premiered a version for symphony orchestra.
The new version was commissioned by the Shanghai Chinese Orchestra and led it to make nearly 10 visits to Dunhuang, in northwest China's Gansu province, for two years to seek the inspiration.
"The art and stories of Dunhuang's murals are futuristic and transcendent," Tan said. "Animals and people communicate with kindness and humanity, which fascinates me, as I recently worked on the 'sci-fi sound' and the 'metaverse mantra'."
He added, "This version for Chinese music is created on the basis of ancient Chinese timbre and rhythm, reflecting my reflection on the heritage and contemporary education of traditional Chinese music.
The concert, depicting wall stories and folklore, consists of six chapters – Under the Bodhi Tree, Nine-Colored Deer, A Thousand Arms and A Thousand Eyes, Zen Garden, Heart Sutra and Nirvana.
The show will feature baritone Shen Yang, tenor Han Peng, Inner Mongolian singer Hasibagen and Tibetan soprano Zerenyangjin, as well as the choir of the Lanzhou Concert Hall.
Pipa Player Li Shengnan will play the instrument behind her back, a typical dance posture depicted in Dunhuang murals.
Ti Gong
Tan studied ancient Dunhuang instruments and restored three of them – Dunhuang xiqin, konghou and Dunhuang bili – which will be presented to the public during the concert.
"We found original manuscripts of early sheet music, but no contemporary instrument could demonstrate the music," Tan said. "That's why I 'recreated' these instruments with the help of instrument makers in Shenzhen, and I hope the music can take audiences back to those beautiful old days. "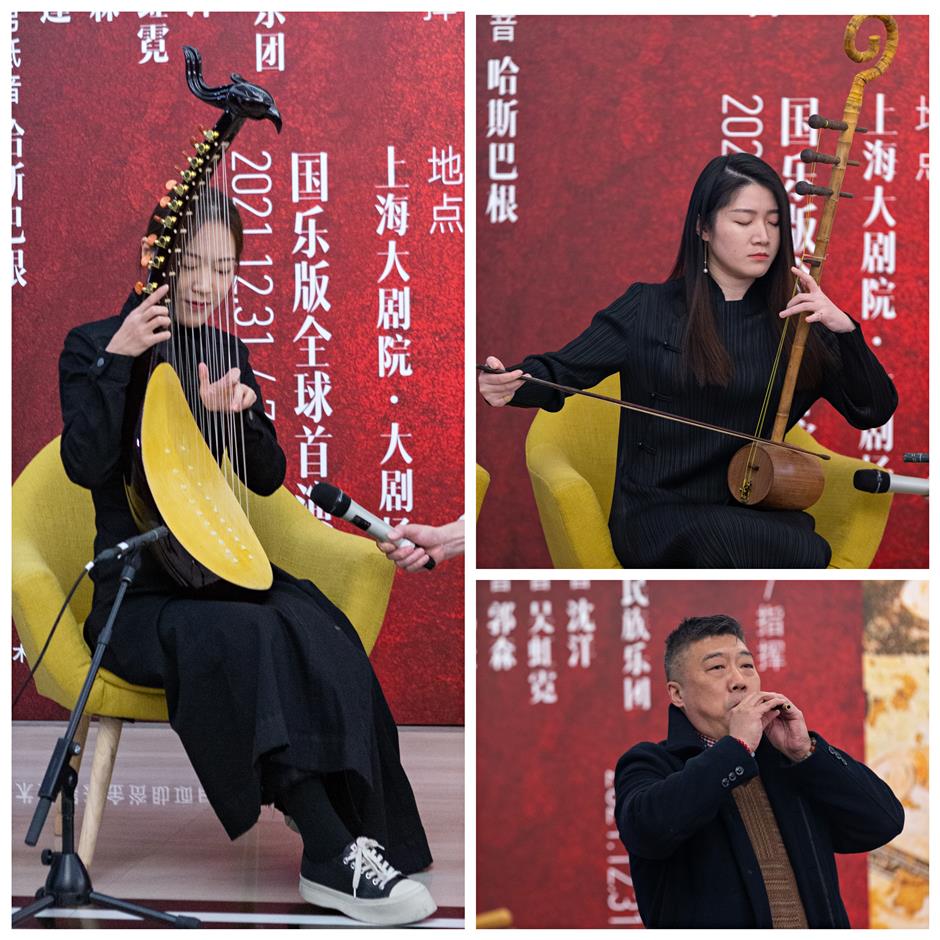 Ti Gong
[ad_2]