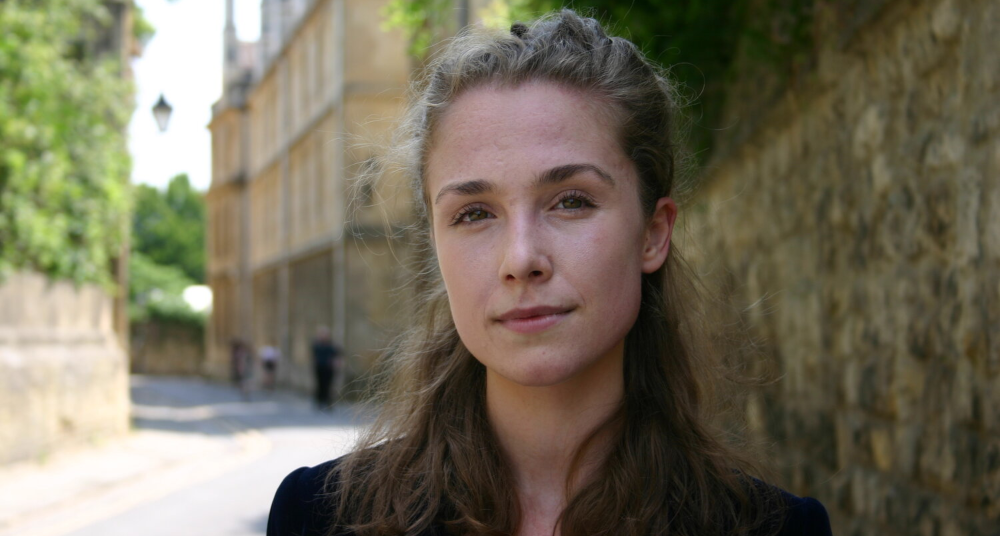 "As a composer, I like collaboration"
Sarah Frances Jenkins is a young composer with a decorated career. She has several prestigious commissions to her name, is a skilled educator, a talented instrumentalist and the recipient of numerous awards. In conversation about her work, she is engaging and thoughtful, addressing the social impacts of access to music education and the importance of collaboration.
This week, his piece Music and Meditation will be presented at The Dream Prom, a storytelling spectacle that combines dreamscape projections, live music and theater in a BBC Proms premiere. His work to date is based on both instinct and perseverance, drawing inspiration from nature and art. It's an intuitive approach, and one that seems to come from a lifetime of immersion in music.
"I started playing the piano when I was quite young, and we were always encouraged by a kind of Suzuki method to really use our ears and explore. We were always encouraged to improvise," says Sarah. had the freedom to come up with our own ideas and share them with other people in our class, and that's, I think, where the thirst for exploring creation comes from.
This thirst for creation also fueled a professional impulse that served him well. Sarah's pursuit of learning opportunities indirectly fostered the type of perseverance necessary for a successful career in music. It also became a fruitful relationship with the BBC, after it won its Young Composer award five years ago.
"I think music has such a great ability to bring people together."
"There is a competition that now takes place every two years, I think, but it used to be every year before." I walked into something I was working on and didn't hear anything," she says. "But it was a great experience, because you had to go to a free workshop just to get in. I thought, 'Oh, great. It's such a great learning experience! I didn't really care about competition, I just wanted to gain the experience of learning with others.
The way Sarah tells it, she had already gotten the prize she really wanted. 'I had a great experience at this workshop, and I found it really inspiring at the end. So the next year, I thought maybe I could go to another workshop, so I took part again. That year, I was very lucky to be highly recommended. I guess that gave me a little confidence. So the next year, I signed up again, thinking another workshop might come out of it, and I won.
She looks as thrilled today as she must have been then. This three-year process solidified Sarah's relationship with the Proms. After being named BBC Young Composer in 2017, she became a BBC Proms Inspire Ambassador, helping to run creative music workshops for young people. "It's such a wonderful thing, and it's really made me want to do whatever I can to work with young people – and all age groups – because I think music has such a capacity to bring people together," she said. said.
Much of Sarah's work is about making connections – between music and people, music and nature, music and art. This makes her an ideal candidate for The Dream Prom, an ambitious project that seeks to create an immersive, intertextual experience using works by various artists on the themes of dreams and mental well-being. Sarah's room, Music and Meditationrubs shoulders with works like Moonlight and the classic soul track Beautiful day by Bill Withers in an evocative program that encompasses a wide range of emotions.
'I was approached by BBC Radio 3 because they were putting out a new podcast called the Music and mediation podcast,' she says. "They basically needed composers to write new ten-minute soundtracks, which they were going to use for guided meditations. It was such an interesting challenge to tackle, making sure it wasn't something that would get in the way of the words, but it would also enhance the meditation experience.
Sarah's inspirations fit perfectly with the meditative mindset. Much of its composition draws on themes from the natural world, evoking beauty, comfort and inner calm. "I've always loved nature and love being outdoors. I've always found that's where I feel happiest. That's where my ideas seem to come to me," says Sarah "I tend to obsess over something, like the winter solstice, and then try to figure out how to make music out of it. I often find that I think better while I'm walking, then I come back and play the violin on the piano, and it goes from there.
For Sarah, playing and composing are inextricably linked. In addition to her compositional work, she is also a clarinetist, playing regularly with the Orchester Symphonique des Jeunes Musiciens. Here, too, she has received numerous accolades, having been a finalist in the RWCMD Concerto Competition and winning The Musicians' Company Silver Medal in 2020.
"I never want to stop doing one or the other. I've always said they were very connected," says Sarah. She can't seem to turn off one thought process or the other while working. 'Playing in an orchestral setting once, I almost missed my entry, because I was too busy thinking, 'Oh, that's such a cool texture, I wonder how you spell it. I wonder how you do that. I have always been very interested in what is happening around me.
"It's all well and good to write dots on a page, but until someone plays it, it's nothing."
"I'm not a very technical person. With me, it's much more like I do it through feeling, hearing, energy and atmosphere. I find it really difficult to be technical about things to do with composing. It just takes me a lot longer. I'm more of a sensitive person.
That Sarah is the kind of songwriter who works her way through a room seems appropriate given the theme of her work at the Proms. It also speaks of an openness that leaves room for inspiration and intuition, which can be useful on a collaborative project like The Dream Prom. As well as creators working on the visual projections of the dreamscape and storytelling elements – alongside actor Omari Douglas who plays the story's protagonist – the Dream Prom features the work of 30 artists from BBC Open Music.
"As a composer, I like collaboration. I really thrive on working with other people," says Sarah. "As a rule, much of the actual composition process can be very lonely if you're just sitting at your desk chowing down on something.
"Sometimes it's only when you get to rehearsal that you think 'oh, actually there are other people here!' she laughs. "You forget that in fact, that's what it's all about. It's the bit that I really like. And that's where we learn. Because really, it's all well and good to write dots on a page, but until someone plays it, it's nothing.
Although she is getting better and better, Sarah Frances Jenkins is always looking for ways to grow with others.