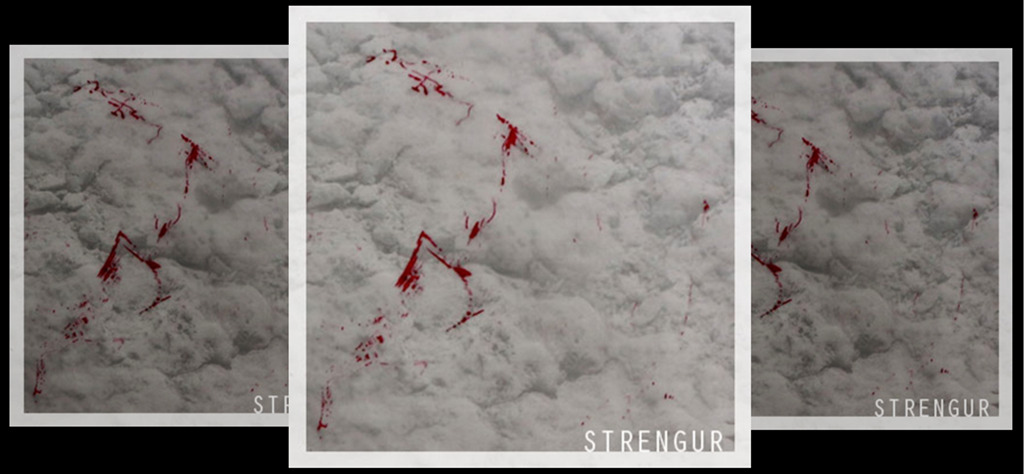 AVAILABLE NOW | The "strengur" of the composer Halla Steinunn Stefánsdóttir
Released on Carrier Records, the Icelandic composer's album features 15 collaborative works including those by Kent Olofsson and Mirjam Tally
Composer Halla Steinunn Stefansdottir is one of Iceland's leading experts in early and contemporary music. She was the artistic director of the famous Nordic Affect chamber ensemble since its creation in 2005.
Stefánsdóttir organized five collaborative three-piece groups for his "strengur" album. "Strengur" means the string of an instrument; a rope; or the wind running along objects and geographic features.
Alongside the music, she has created graphic scores for composers to perform, inspired by her connection to the natural world.
She let the winds on the Swedish shores of the Öresund Strait shape the design of each score and dipped the gut strings in red ink, as they flew freely in the wind on a piece of tracing paper.
The works on the album were written and performed by Stefánsdóttir and his longtime creative partners, Halla Lovisa Loftsdottir, David Brynjar Franzson, Lương Huệ Trinh, Kent Olofssonand Mirjam Tally.
Stefánsdóttir asked each collaborator to explore the interpretation of a score created by his gut strings. The result is an album of works for solo violin, including electronics and voice. A video showcasing the making of the album can be viewed below.
"When I invited each partner to participate in this project, they graciously accepted and thus the journey began," explained Stefánsdóttir in the press release. "As often with long creative processes, the project took unexpected twists and turns and so what started as a desire to collaborate differently ended as a deep and personal journey mediated by these long-standing creative relationships."
The first collaboration is with Stefánsdóttir's great-grandmother, singer, poet and farmer, Halla Lovísa Loftsdóttir, whose past recordings inspired Stefánsdóttir to "meet her" through sound.
The work of Icelandic American composer Franzson with Stefánsdóttir involved wavefield synthesis technologies, telematics performance and artificial intelligence. "Violin fragments…[build] on AI-driven resonances that respond to my playing, related to sounds found in field recordings," Stefánsdóttir said.
Vietnamese-born composer Trinh is part of the third set of collaborations which involves her "Starting from a Leaf" and "Thinh không" (Ether). Swedish-born Olofsson's works on the album with Stefánsdóttir include "Violin with Þytur" and "strengur Zona".
Based in Sweden, Estonian composer Tally first worked with Stefánsdóttir when he commissioned her to write a new work for Nordic Affect. "I was immediately taken by Mirjam's sound universe and her way of writing where she asked me to explore the sound resistances and possibilities of my instrument.
Tally's works on the album include "Frost" and "In the Bottomless Hollow of the Winter Sky", the latter titled from the Estonian poet Kristina Ehinwritten.
To listen and buy the album, click on here.