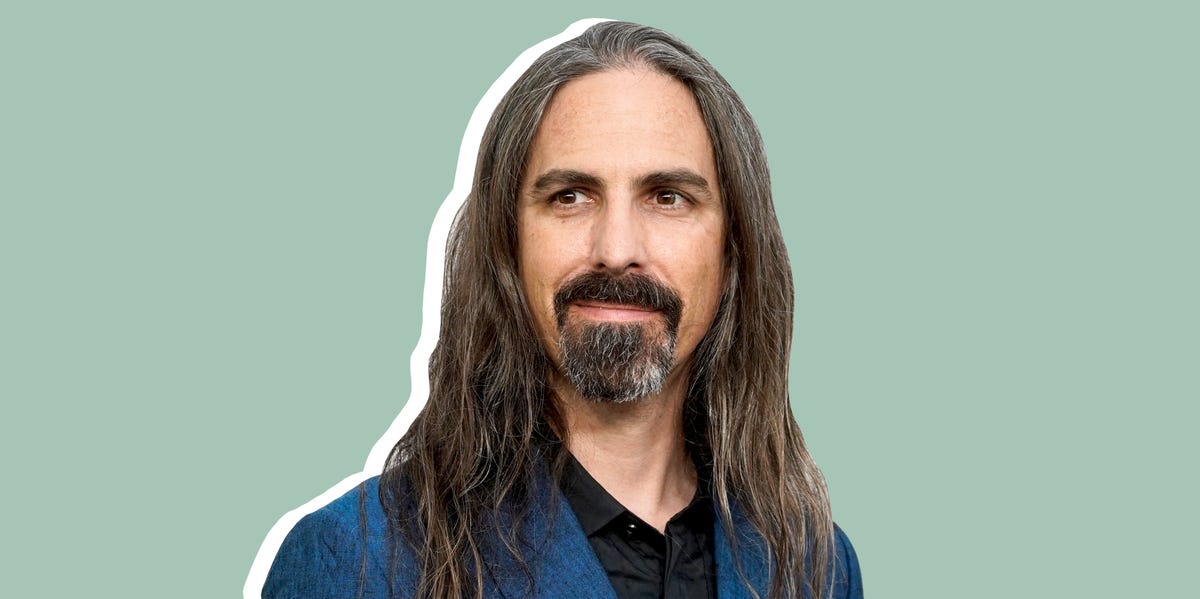 Bear McCreary Interview – 'Rings of Power' Composer Talks 'Lord of the Rings' Soundtrack, Series Reception
Bear McCreary was just a student when The Lord of the Rings: The Two Towers premiered in 2002. But the lifelong Tolkien fan – who years later would become Amazon's composer Rings of power—already had an idea of ​​the musical score he would write. Growing up in Bellingham, WA, the dew-covered evergreens and snow-capped mountains of the Pacific Northwest reflected the living world of Middle-earth in her imagination. "It's a very Shire-like community," McCreary tells me. "I loaded that into my brain and The two towers opens by flying over the mountains of New Zealand. It felt like it was alive to me. I thought, 'I was right there!'"
rings of power is the first billion-dollar streaming series, making it the most expensive television ever produced. The show follows that of Peter Jackson The Lord of the Rings film trilogy, which not only is among the highest-grossing film series of all time, but also won the only Best Picture Oscar ever given to a high-fantasy adventure series. You can hear the legacy (and huge budget!) in Bear McCreary's score for the new prequel series, which features an orchestra of around 90, a choir of 40 deep voices and some of the best instrumental soloists, all filled as desired. capacity at London's legendary Abbey Road Studios.
In his career thus far, McCreary has scored some of the most defining fantasy series franchises of the modern era, including The Walking Dead, Battlestar Galactica, Outlander, marvel's Agents of SHIELD, and even video games. (God of the warhave you ever heard of it?) They all led to his magnum opus in The Rings of Power—a comprehensive work, which combines his industry experience with his own intense fandom. The challenge, says McCreary, "was unlike anything I had ever faced."
It took McCreary over a year to plan 37 unique tracks and compose the nearly two and a half hours of music that make up power rings original soundtrack. Along the journey, he explored new characters, expanded the musical identities of popular heroes like Galadriel and Elrond, and scored never-before-seen cities, like Episode Three's climax, Numenor. Finally able to breathe and enjoy the show as fanthe composer has only unbridled enthusiasm for the road ahead.
---
ESQUIRE: I just finished Episode 3. We're finally going to see Numenor! I know you already told fans at the premiere this rings of power would surprise them. How do you think the reception has gone so far now that it's out?
Bear McCreary: I think the reception has been fantastic. And I have to say, especially with episode three – as a fan of the books and movies – the idea of ​​seeing Numenor made with a big budget, screen fame is something that has interested me for a big part of my life. I'm only now seeing the first reactions to episode three and that's all I would have hoped for. And that's just me speaking as a fan watching the show! To be able to write music for this, as a fan, I'm so excited for episode three and beyond.
What was that experience like – not only having this amazing opportunity to follow Howard Shore's iconic score, but also being a lifelong fan of that world and being able to add a piece of it yourself?
BM: Well, that's a perfect way to describe it. I can add a piece to the puzzle – contribute something to a larger work that I have consumed all my life. I mean, I think I was ten when I read The Hobbit, and there's music built into this story from the very first chapter. Even then, I remember thinking, "Wow, this world is very musical. When this new show was announced, I was far enough along in my career to allow myself the indulgence to think, What if I had to score this show? And it was really a dream to consider, which I was at the time. But it was really a dream come true to then be able to use those skills that I developed over my years as a fan of sci-fi, fantasy, and horror movie soundtracks. It shaped the course of my life, and being able to use those skills to give back to the greater The Lord of the Rings the mythology is amazing. It really is a wonderful feeling.
Is there anything you've learned from your past work on fantastic projects, like God of the war Where Foreign— that you were able to bring to power rings?
Absolutely. Not only was there the legacy of Howard Shore's iconic work, but we also have protagonists and main characters in six different cultures. Each of these different cultures – Harfoots, Elves, Dwarves, Low Men, High Men and Orcs – required a unique style of music, instruments and musical traits. Plus you have two characters outside of all those cultures, "The Stranger" and Sauron, plus eight different languages ​​I had to write in that all fit into the larger framework of The Lord of the Rings. So it's not that previous work influenced this work, it's that I went back to those same wells and tapped into the same influences as before.
When I hear the melody of Numenor, to me it sounds a lot like the kind of great hymns that definitely had a big influence on Foundation. The Nordic influences that I sought out and drew from when composing God of the war— the Swedish nyckelharpa, the Nordic Hardanger fiddle, the hammered dulcimer — found themselves in the Southlands. Dwarfs ended up with deep male voices. In Battlestar Galactica, at the beginning of my career, I explored Middle Eastern and Japanese percussion which ended up in the score. Also—it should be obvious—my love of Celtic music which I explored in Foreign ended up being useful for the Harfoots. So, in a way, I had to take everything I ever liked and use it to help create a sense of distinction for each of these cultures.
"That feeling of being in front of these musicians and feeling the air hit my body – the resonance through the floor and the podium – I almost cried."
Did you have a favorite character that you worked on, as a fan of when you were younger, that made you think, Wow, I can finally mark the journey of this character?
Yes, but that was actually the problem. It was Elrond. Of all the themes I've written, Elrond is the one I've struggled the most with. And really, I have to shout out [showrunners] JD Payne and Patrick McKay for walking me through the character and story as it exists now. Because, from the Peter Jackson books and movies, I have this image of Elrond as a wise authority figure. And yet the Elrond we meet power rings is younger. I had to forget about this character I loved in the books for a moment and really focus on who he is when we meet him now. I wrote this theme which is very melancholic and innocent and starry, but it also has this trick in it. So in a way, my love of books sometimes caused me to take a wrong turn at first because I want to tell a story that evolves into that. But it was really fun to take on these musical challenges.
Also, I imagine you must have developed a lot of these themes before seeing any footage from the show. What was it like when it finally got together?
BM: Yes, I generated a list of themes after reading the script and talking extensively with the showrunners. And I also got to watch the first two episodes in raw form. But that meant I wasn't able to see Numenor or see the orcs well yet. I had to write the themes for the whole season, but the story was so vivid in my imagination that it wasn't a problem. I've thought about it all my life. I formed a picture in my mind of what I wanted these themes to look like, and really, when I was writing these themes, the only concern was whether the visuals would measure up. I wrote my Numenor theme, and I was really proud of it. It captured everything I wanted Numenor to feel. It was like Camelot. When I finally saw the pictures, it just blew my mind. For me, the reveal of Numenor in episode three was one of the most magnificent sequences I've had the opportunity to score in my career.
You were able to go into the studio and direct the final episode after about two and a half years away due to the pandemic. What was it like to be back in person and experience your music live?
It was an incredible experience, and one of my fondest memories to mark this first season of power rings. Doing weekly television, I would lead, without exaggeration, 50 live sessions per year for several years in a row. Then everything stopped. I Directed Marvel's Finale Agents of SHIELD. not knowing that it would take me two and a half years before taking over the direction of an ensemble. I was writing music every day for nine months in order to get all the rings of power written music…and that feeling of being in front of these musicians and feeling the air hit my body – the resonance through the floor and the podium – I almost cried. And actually, after the first take, I kind of crumbled. It was very emotional, and it was really good to be back on the podium and making music in real time, doing what I've always loved to do.
Josh Rosenberg is an entertainment writer living in Brooklyn, keeping a steady diet of one movie a day; his work can be found on Spin, Insider, Vibe and on his personal blog at Roseandblog.com.
This content is imported from OpenWeb. You may be able to find the same content in another format, or you may be able to find more information, on their website.