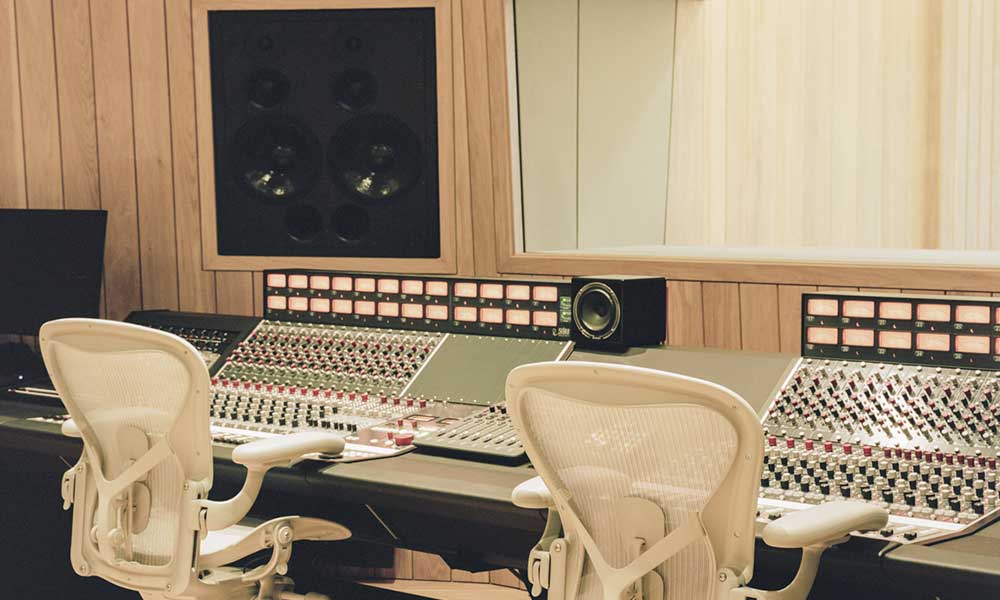 Composer Max Richter and Visual Artist Yulia Mahr Open Richter Mahr Studio |
Composer Max Richter and visual artist Yulia Mahr have opened Studio Richter Mahr, a new multi-arts production facility. Powered by state-of-the-art solar and heat pump technology, the studio is a carbon positive, recycled farm building set on the edge of 31 acres of woodland in Oxfordshire.
Visionary composer Max Richter has made a career out of being able to translate deep human emotions into music and he continues to set the standard for what is possible for 21st century composers. Yulia Mahr is a BAFTA-winning visual artist specializing in lens-based media, whose recent video for Prelude Two was chosen by Creative Review as one of the best music videos of 2021.
"Studio Richter Mahr is about dreaming the future into existence"
"Studio Richter Mahr is about dreaming the future into existence, a better way to live and work," Mahr explained. "It's about moving forward and creativity without borders. It's about providing time and opportunities for people to really experiment.
Twenty years in the planning, Studio Richter Mahr has been operating since May 2021, but is only now officially opening its doors – also functioning as a commercial space for rent and as a free space for emerging artists to develop their work. The studio has already recorded Richter's score for HBO's adaptation of Elena Ferrante my brilliant friendwhich airs later this year, and Apple TV's sci-fi epic Invasion.
On-site facilities include an orchestral recording room with one of the UK's only Steinway Spirio R concert grand pianos, a Dolby Atmos mixing room, programming rooms, a collection of vintage synthesizers, a suite video editing facilities, art studios, an exhibition space and a café with produce from the vegetable garden. The building is wired to stream live performances in surround sound and 4k HD.
Other studios and a crèche on site; artist residencies and composer labs will be announced soon.
A center for creative experimentation and collaboration
Studio Richter Mahr will be a hub for creative experimentation and collaboration, but it has a broader ambition – Max Richter and Yulia Mahr see creativity as an uplifting force within society, and the studio has this principle in mind. his heart. They therefore work with local partners to ensure that the studio plays its part in supporting the local community.
Studio Richter Mahr is the third major collaborative project between Max Richter and Yulia Mahr, after Sleep and Voice.
Stream Max Richter's score for Invasionrecorded at Studio Richter Mahr, here.
Do you want to be the first to hear the latest news from the classical world? Follow uDiscover Classical on Facebook and Twitter.