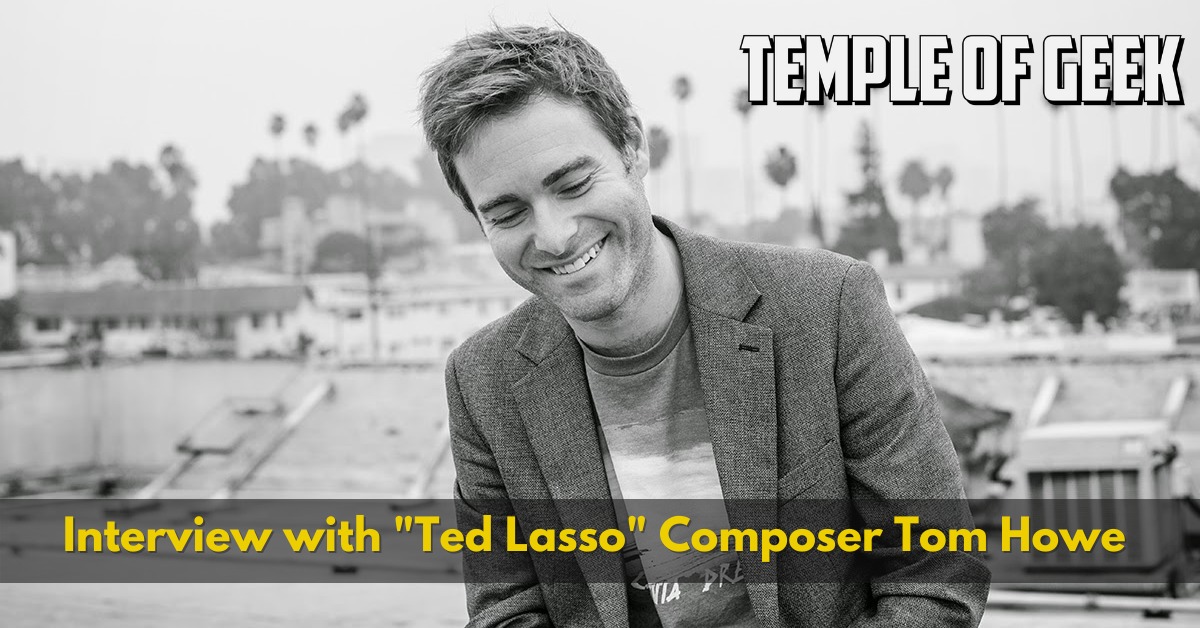 Interview with composer "Ted Lasso" Tom Howe
Josh LaCount chats with award-winning composer, Tom Howe, to discuss his work on the beloved comedy series Ted Lasso.
Interview with Tom Howe
In this conversation, Tom Howe tells us how he became a composer, his previous projects and the incredible work he did on the Apple TV+ series, Ted Lasso.
About Tom Howe
Tom Howe is an award-winning composer and multi-talented musician from the UK. His list of tagged projects is long. Among them are more than 80 Emmy and BAFTA award-winning dramas and documentaries. Some of his more recent projects include award-winning projects like Ted Lasso and Aardman's animated films Early Man and Shaun the Sheep: Farmageddon. He has also written music for several major films, such as Fox's Exodus: Gods and Kings, Warner Bros.. Wonderwoman, and Legend of Tarzan.
Tom is well versed in working on film and television projects, but in addition to that, Tom has also penned several international Top 40 hits as a songwriter. And that's what ultimately differentiates Tom from other composers. It's the fact that Tom has a wide range of experience and ingenuity. He has covered so much already. As a multi-instrumentalist he has the ability to work on large scale orchestral scores. Combine that with his history of writing pop and rock music and his use of modern production techniques, and it makes him a valuable addition to any project.
Ted Lasso
Ted Lasso stars Jason Sudeikis as Ted Lasso, a small college football coach from Kansas hired to coach a professional football team in England, despite having no experience coaching football. The show debuted in 2020 on Apple TV+ and won fans over with its charm and special brand of witty and heartwarming comedy. He is based on a character played by Sudeikis in commercials for NBC Sports. Season 3 is currently in production and is expected to air in late 2022.