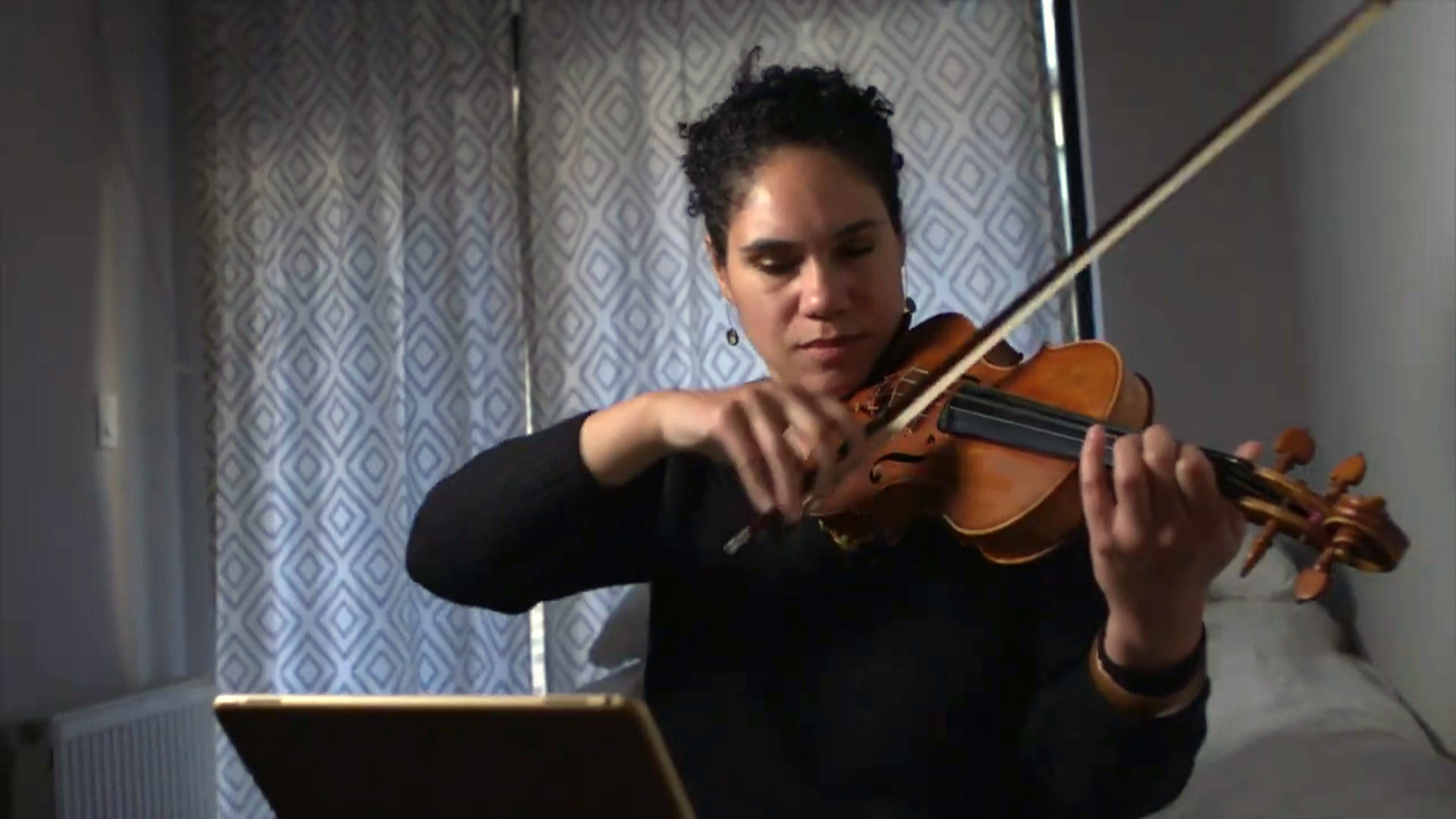 Mead's outgoing Composer-in-Residence of the Chicago Symphony Orchestra talks about making music for the next generation | Chicago News
Since the age of 4, Jessie Montgomery has found solace in music.
"Music has always been a way out or a way out for me. For all my life," says Jessie Montgomery. "Music is a place where you can let your thoughts go. You are there to be quiet and listen and be in the space of sound and let it overwhelm you. It can be very therapeutic and very empowering.
At age 11, Montgomery had composed his first play. What she's learned since is what brought her to CSO, where she's Mead's composer-in-residence, a role she took on last fall.
"It's an incredible opportunity right now to be a part of this community and to bring my experience as a musician, as a violinist, as a composer, as an advocate for diversity in classical music," Montgomery said.
Some of Montgomery's pieces include "Strum", "Hymn for Everyone", and "Overture". It was through her work as a violinist in other orchestras that she learned to compose for other instruments.
"To learn to write for the symphony, I had to study scores by composers I liked, watch which part plays what. Then remember and remember what it's like to sit in an orchestra and hear what sounds are coming from where," Montgomery said. "'Overture' performed on May 23 is unique in that the orchestra is in unison, playing in rhythm the entire time, except that at one point they break up. And there are two sections that do two different things. But essentially, it's the whole orchestra that breathes this rhythmic gesture together. That's what I also played with in terms of orchestration… how can I get the most resonance with this set?
Montgomery's works have also been performed by the next generation of contemporary classical musicians, students of the Chicago Musical Pathways Initiative.
"That's really the point of what I do," Montgomery said. "I make music so it can be transferred beyond the time I'm here. It's just affirming to have this exchange with young people in general.
At the end of her residency, Montgomery says she will continue to make music, both as a composer and a violinist, with one goal in mind.
"I want people to take away — whatever they come up with — that they have a new perspective on music, that they feel like they've been part of something special," Montgomery said. "There's no right way to hear music. That's ultimately what we do as composers. We're trying to create a space for people to both create something they feel good about, but have a new, open-minded experience for the audience.
Jessie Montgomery's "Overture" debuts at the Harris Theater on Monday, May 23. Tickets start at $20.
---
Follow Angel Idowu on Twitter: @angelidowu3
Angel Idowu is the JCS fund of the artistic correspondent of the DuPage Foundation.
---