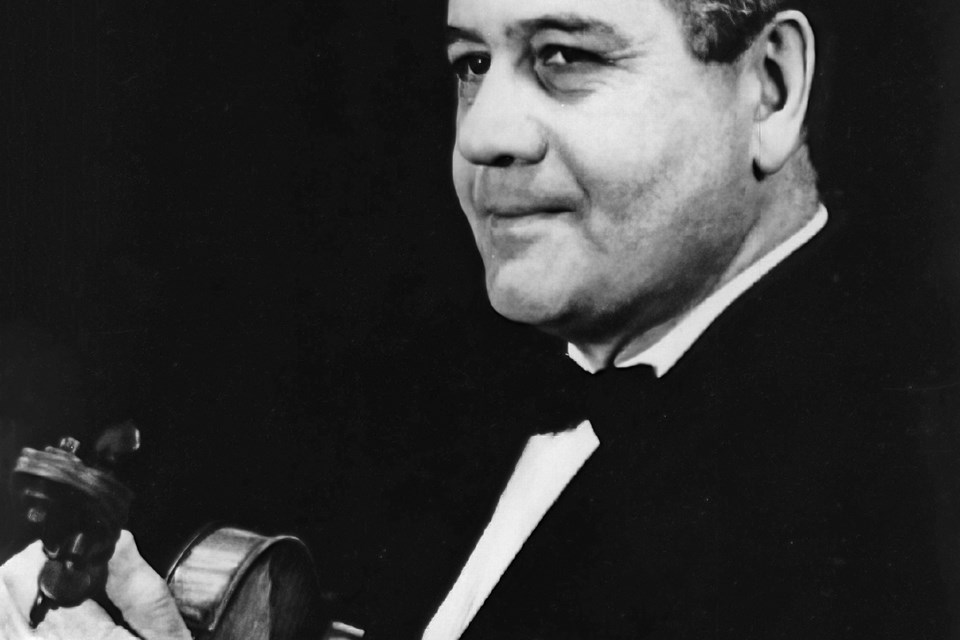 Violinist Igor Oistrakh has died
Ukrainian violinist Igor Oistrakh, son of David Oistrakh, has died aged 90. After lessons with his father, he attended the Central School of Music in Moscow from the age of 12 and then, in his late teens, studied at the Moscow School of Music. Conservatory, from which he graduated in 1955. While still a student he won several important prizes, including First Prize at the Wieniawski Competition in 1952. By 1958 he had been appointed to the staff of the Moscow Conservatory, initially assisting his father.
Comparisons with Oistrakh senior were inevitable, despite their obviously different playing styles; as Boris Schwarz wrote for Grove Music, "Igor has a musical profile of his own: his approach to music is lighter and more modern, his tone colder and less emotional". These differences may have been intentional: "I never thought I would become like my father," Igor told journalist Bill Newman in 2003. "I never wanted to copy.
Growing up in Stalin's Soviet Union provided many obstacles for the Oistrakh family, but Igor was always able to benefit from his father's connections to great Soviet composers, including Shostakovich, who personally supervised Igor's rehearsals of his second concerto, originally written for Oistrakh senior, and Prokofiev.
Igor was the first of the Oistrakh family to perform in Britain when he was brought to the country in 1953 by impresario Victor Hochhauser. His concert at the Royal Albert Hall, during which he performed the Concertos of Beethoven and Khachaturian, was a huge success and made him accepted by the public as an artist in his own right. Eight years later, in 1961, he and his father performed for the first time in concert together in Britain, performing Bach's Double in London and Manchester. They will also continue to perform with Igor as a soloist and his father as a conductor, notably during a concert at the RAH with Yehudi Menuhin and the Moscow Philharmonic Orchestra in 1963 which results in all three in the Triple Vivaldi Concerto conducted by Kyril Kondrashin.
Igor made several recordings, many of which were with his father. A new ICA Classics DVD, capturing father and son at the Royal Albert Hall and the Royal Festival Hall in 1962 and 1963 respectively, captured Gramophone the attention of critic Jeremy Nicholas as early as the September 2011 issue. Their performance of Bach's Double under Colin Davis was a "very rewarding experience", said Nicholas, with Igor's vibrato mingling with Oistrakh. dad 'of a magical serenity bordering on perfection'.
Igor's son Valery continues the Oistrakh line of violin playing; he occasionally performs in concert with his father and is currently a professor at the Royal Conservatory of Brussels.